Finneran: Brexit Hysteria
Friday, July 01, 2016
The world came to an end last week.

Surely you trembled as the dying rays of the sun gave way to the cold dark nights which now envelop us. June 23rd, 2016 will forever be remembered as the death of civilization.

Or so you would think if you read and believed the New York Times.

The Brexit vote in Great Britain has been fingered as the culprit in this alleged crime against humanity. The scene of the crime was, rather awkwardly for the Times and other media doomsayers, the voting booths of Great Britain. Even more awkwardly for the Times, millions of those crazy joyless Brits joyfully participated in the crime. Noticeably fewer Brits voted to stay under the yoke of Brussels and the EU.

Apparently the Times favors the universally submissive citizen as opposed to a stand-up independent no-thank-you I'd rather govern myself citizen.

In trying to make sense of all this, the Times of course sprints to the racist-xenophobic cudgel with which they browbeat people who do not genuflect at their altar.

As with most things which capture the editorial attention of the Times, the EU project is built upon a conceit. At its most basic level that conceit blithely assumes that Bulgaria is no different than Sweden, that Great Britain is no different than Greece, and that social, cultural, religious, demographic, historic, ethnic, and economic differences can be wiped away by bureaucrats in Brussels.

But the conceit goes even deeper than that through the "ever closer Union" nonsense that embraces a totalitarian point of view: It's not that such differences can be wiped away but that such differences should be wiped away.

The notion that a strong national identity is an obstacle to peace and prosperity is of course absurd. But the absurdities abound whenever Brussels is in session, as EU ministers solemnly shake their heads at those ignorant masses who do not meekly submit to their commands. These elite little tyrants emit an arrogance and condescension that is all too familiar to Americans who are in revolt about the incompetence and ineptitude of the Beltway.

Three things come to mind in the aftermath of the Brexit vote:

1) Stock markets have dropped, demonstrating once again that investors dislike uncertainty. This is not a divine revelation. Investors have never liked uncertainty. That fact however is not an argument in favor of surrendering one's independence. The principle of self-governance should have greater weight than "investor certainty" about the future course of human history. The next Steve Jobs, the next disruptive technology, will turn investor certainty on its head. Then investors will once again adjust;
2) Great Britain's import needs have not changed one iota. Nor has the demand for Great Britain's exports been affected in any way. The countries of the world remain free to pursue treaties and trade agreements which benefit their national interest. Many of those countries will likely choose to continue their trade practices with Great Britain on exactly the same terms as existed in the days and weeks before the vote. They are free to do so, without the fussy old man dictates and approvals of Brussels "experts";
3) Control of borders has become a paramount concern, overriding a natural impulse to help refugees fleeing broken countries. Unassimilated immigrants exist in great number throughout Europe. Their resistance to Western social culture is well established. Indeed their frequent denouncement of that culture invites a corresponding resistance to their demands. That many more thousands of immigrants seek uncontrolled entry into countries already experiencing their own internal challenges is a recipe for conflict. Why would Spain for example, already suffering from unemployment rates in excess of twenty percent, want to become host to thousands upon thousands of new immigrants every year? To resist such demands is not ignorant, racist, or xenophobic no matter what the insulated classes at Brussels suggest.

June 23, 2016 should not be seen as a day of ignorance or infamy. Rather the ruled stood up to the rulers, throwing off an increasingly heavy yoke imposed from afar.

There are lessons here.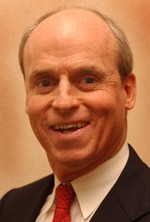 Tom Finneran is the former Speaker of the Massachusetts House of Representatives, served as the head the Massachusetts Biotechnology Council, and was a longstanding radio voice in Boston radio.
Related Articles
Enjoy this post? Share it with others.