Finneran: President Obama And The Race Card He Should Have Played
Friday, May 13, 2016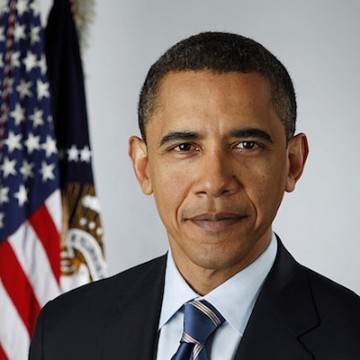 In the end, it's all about education and opportunity. Solid and serious education and fair opportunity........

Nothing else matters. Education and opportunity, the be all and end all, the alpha and the omega of American society. If we can get those two things right all will be well. If not, you can kiss America goodbye as we descend into a balkanized pit of "victims" chasing some form of phony but always expensive justice from some poor dopes who have been deemed "privileged."

What an elastic word that has become---"privileged". In fact it is so elastic these days that it has lost all meaning, somewhat like hearing about the ceaseless and numerous "outrages" of "activists".

Back to education and opportunity.............

It is a political irony that President Bush, "W", set the stage for President Obama to hit a homerun on the issue of education. You will recall Bush's phrase regarding "the soft bigotry of low expectations". It is a poetic and haunting description of the raw deal that many students, particularly inner-city African-American students, suffer.

It is a political curiosity that President Obama did not step up and hit that pitch out of the park. As is the case with anything worthwhile, President Obama would have had to spend some political capital. Big deal. At the beginning of his presidency he was flush with political capital, like a Daddy Warbucks of great fortune.

Part of that capital was the generous goodwill of millions of Americans, black and white and multi-hued, Republicans and Democrats, who had grown tired of President Bush and who wished for new leadership. And part of that capital was the immense desire of millions of Americans, black and white and multi-hued, to break the racial barriers that had blocked the front door of the White House for so long. Black Americans' yearning to see such a day was completely natural and understandable. White Americans' similar yearning to make it happen was little understood or appreciated. President Obama, back when he was candidate Obama, was one of the few who sensed that yearning and the political opportunity it created. Kudos to him for the political insight.

Now just imagine this young prince of America, faithfully devoted to his wife and family, proud and protective of his two daughters, riding the immense goodwill of the nation, stepping up on the national stage to talk about the fears and frustrations of the nation's parents and the dreams and disappointments of the nation's children. Perhaps a quote or two from the timeless poem, "Elegy in a Country Churchyard", that heartbreaking ode to lost gifts and undiscovered talents, all making the point that America's best days are ahead not behind, if we can only give all Americans, black, white, and multi-hued, the foundation of serious education.

Black parents in Harlem and Watts as well as white parents in Appalachia and Arkansas would have sensed that a new day, a new frontier was being made ready for their children. And the race card, perpetually and malignantly exploited by too many Sharptons, could have been benignly turned face up on the table, challenging America on the vast work yet to be done.

Instead we got Chicago Olympics nonsense. And Nobel Peace Prize nonsense. And carbon credit nonsense, all frivolous in comparison to the scandal of America's schools.

I have little doubt that a serious effort by the nation's first black President would have attracted impressive Republican support, likely including former President Bush in the cause. From there who knows what political possibilities may have opened up? The nation's crumbling infrastructure perhaps? The scandal of our criminal "justice" system and the incarceration industry? That water however, is already over the dam..............

Far too many American students do not learn the basics of math, English, history, and science. Civics and geography are deemed both ancient and irrelevant. Foreign languages are seen as unaffordable distractions. Distractions from what pray tell? Ever more advanced and ever more explicit sex education? Is this nation even capable anymore of getting serious about serious things?

Once upon a time America could still steam ahead even as it shamefully failed to educate many poor black and white children. Farms, factories, and warehouses could provide some opportunity for a lot of folks who lacked a decent education. Two oceans immunized us from serious consequences. And an obscene bigotry rendered the nation indifferent to second-class segregated schools, thereby extinguishing the bright lights of many black American children. As if we didn't need the surgeons and doctors, the attorneys and the engineers, the entrepreneurs and the scientists they could have become...............

Well we need them now, now more than ever as countless countries up their game by upping their schools. If only President Obama had called upon our patriotism, our better angels. If only he had used the race card as it should be used, to remind us of the unfinished work of America's promise.

If only..............................................................................................................................................................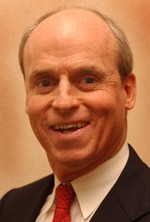 Tom Finneran is the former Speaker of the Massachusetts House of Representatives, served as the head the Massachusetts Biotechnology Council, and was a longstanding radio voice in Boston radio.
Related Articles
Enjoy this post? Share it with others.