By Blocking Susan Rice, is the GOP Paving the Way for Scott Brown?
Friday, November 16, 2012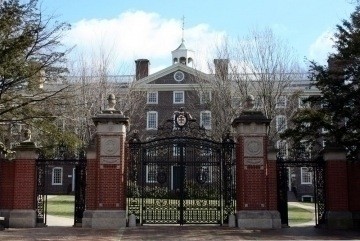 Some observers said the political manuevering in Washington surrounding President Obama's second term cabinet appointments may open the door for the return of Republican Senator Scott Brown in another special election.
UN Ambassador Susan Rice is one of the few names on a short list for Secretary of State alongside Massachusetts senior Senator John Kerry. Arizona Senator John McCain, joined by fellow Senate Republicans, attacked Rice for allegedly covering up the real story behind the September 11, 2012 attack on the U.S. embassy in Benghazi, Libya that left four Americans dead.
Aside from scoring political points from the attack now that the election is over, Republicans may have a vested interested in disqualifying Rice for the post or blocking her appointment.
Clearing the Way for Kerry?
"GOP attacks on Susan Rice are designed to derail her Secretary of State appointment and clear the way for John Kerry," said Darrell West, vice president and director of Governance Studies at the Brookings Institution.
A move from the Senate to the cabinet by Kerry would immediately bump Democratic newcomer Elizabeth Warren into the senior seat in Washington and set up a situation in Massachusetts much like the one the Commonwealth faced when trying to fill the Senate seat left vacant by the late Ted Kennedy.
"An open seat election will have a far lower turnout than a general election and thereby be advantageous to a Republican candidate," West said.
"That is how Scott Brown won the seat originally and that could be a winning strategy for him again."
However, other experts, such as American University's Jennifer Lawless, remained unconvinced of the Massachusetts-centric power play.
"Even if the GOP's attacks are related to clearing the field for Scott Brown -- and its unlikely that they are since one more GOP seat doesn't help with party control -- I cannot imagine that the Administration will be influenced by them."
Srini Sitaraman, an associate professor of Political Science at Clark University, said Rice is a damaged candidate at this point due to her ties to the Benghazi affair, and the contentious hearings that would follow from her nomination would make it an unwise move for Obama at the beginning of his second term.
If Kerry is appointed, said Lawless, it will be because he is the right person for the job, not because of GOP maneuvering. And if the Obama administration is concerned about Brown picking up another formerly-Democratic Senate seat in Massachusetts, they can always approach him about changing his affiliation to Independent and caucusing with the Democratic majority.
Robert Boatright, an associate professor of Political Science at Clark University, said the attacks against Rice are unrelated to Kerry. The Senator's name has also been circulated for the position of Secretary of Defense, so Obama could have Kerry in his cabinet either way. And he would likely earn the Senate's approval whether it means his Senate seat falls into Republican hands or not.
"Senators tend to feel better about their own people," said Boatright, "this has nothing to do with partisanship, more to do with the fact that Senators know Kerry and I suspect he would get support from Senate Republicans regardless of what would happen with his seat."
Mass Effects
Assuming that Kerry moves on to one cabinet position or the other, that will be when the political machinations in the Commonwealth begin to come to light, and a number of variables still remain.
While Brown would be the frontrunner for the Republican nomination, Boatright said the emergent Democratic candidate is less certain, but some intra-party negotiating to avoid a divisive primary would be likely.
"There are many Democrats waiting to run, and the way in which Warren appeared likely frustrated many ambitious Dems."
Boatright said the whole process serves as evidence that special elections are not the right vehicle for selecting Senators. But prior to any special election, Governor Deval Patrick would need to appoint an interim Senator, which introduces another set of uncertainties.
"Last time he avoided picking sides among Democrats, choosing someone who had made it clear he would not run in the election," he said. "Perhaps he would not do that this time."
Sitaraman was less certain about Brown jumping right back on the campaign trail after his loss to Warren earlier this month, especially with the Governor's office up for grabs in 2014 and presidential contests not too far in the offing.
"My guess is that Brown may not compete again for the Senate, at least this soon," said Sitaraman. "Say he does and loses again, that may not bode well for this future political career."
On the Democratic side, Sitaraman did not rule out Patrick, Attorney General Martha Coakley, who lost to Brown the first time around, or Lieutenant Governor Tim Murray, even though he announced his interest in being Governor on Thursday.
"There might be some shuffling, but I think the Dems are thinking even if they lose Kerry's seat, it might be okay because they could afford to do so."
Related Articles
Enjoy this post? Share it with others.