MassGOP Chairman Accused of Breaking Promise to Local Politicians
Wednesday, August 08, 2012
Members of local right-wing groups are saying that
MassGOP
chairman, Bob Maginn, is going against his word to support the area's undercard races. The state Republican committee is being accused of
ignoring candidates
in some smaller, local races and "leaving them in the dark."
"The MA GOP needs to be reminded that in 2010 it gave them no significant help. When the current chairman Bob Maginn was running for the job, he promised to support the undercards by raising money for them and not just the marquee candidates," said Chris Pinto, Treasurer for the Worcester Republican City Committee. "These downticket races are the most important to our future as a party in Massachusetts."
MassGOP spokesman, Tim Buckley defended the group's chairman, saying that they are committed to bringing resources to candidates.
"In addition to the incredible fundraising success for legislative races, Chairman Maginn is following up on his commitment to grow the grassroots, and opened ten field offices across the state – double the resources available on the ground in 2010," Buckley said.
GOP: Arguments Don't Stand
According to MassGOP the group has already spent over half of the $70,000 they spent in 2010 on legislative races, with a large portion of the election season left to go.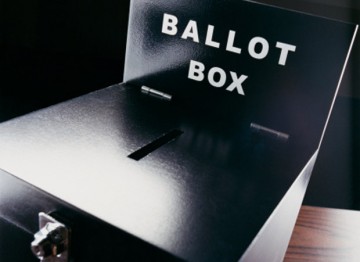 "The Party has already allocated $54,000 to legislative races this cycle, many of which are in Worcester County," Buckley said. "Our candidates' committee is working to determine where funds can have the greatest impact once candidates emerge from the September primary."
Pinto says that he doesn't doubt that the state committee will spend the money, but is worried about how they will go about it.
"They have allocated it, but haven't spent it. The question is what are they going to spend it on? Get Out the Vote fliers or giving to the candidates?" he said. "You have to spend the money wisely." He criticized their 2010 spending, saying that their Get Out the Vote fliers were hardly legible.
MassGOP said they are barred from races before the primary, something Pinto scoffed at.
"The reality is that they will help candidates that get through the primaries. They should let them know what they're going to do to help them out," he said. Pinto added that an overall lack of communication has compounded this issue. "As far as I know they're not communicating with any candidates."
MassGOP still says that by their numbers, they're ready to pump funding into this year's races after the primaries.
"Mr. Pinto is ill informed. Even at this point in early August, the Party is on track to spend more than twice as much on legislative candidates than was spent in 2010," Buckley said.
No Blaming the State Committee
State Rep. George Peterson (R Grafton), Massachusetts House Minority Leader, disagreed that MassGOP has dropped the ball and said that each candidate is responsible for their own race. Having help from the state group, he says, is just an added bonus.
"Currently I think they're doing a good job. They're putting more into incumbents and challengers than they have done in many years," Peterson said. "I think we're in much better shape than we have been in years past."
Peterson added that candidates shouldn't complain about not receiving funding from MassGOP.
"What I've always said and am always very upfront about in terms of the state group is that with the state party, anything you get is a bonus," he said. "Your campaign is your campaign. You can't blame a loss on the state party when you don't win. Unfortunately a lot of people take that track."
Peterson said that the state group is doing well in organizing support and keeping with the positivity from the last few years.
2010 Had Its Issues
MassGOP says they doubled the number of GOP legislators in 2010, but Pinto remains critical of the state committee's efforts in 2010 in spending their funds, saying that the state committee "left the local candidates hanging."
"Last time they sent out Get Out the Vote cards with names of local candidates too small to read. You had to practically hold it up to your face to read it," he said. "You can have the best message in the world but if you don't get it out, it doesn't matter."
MassGOP says they will be working this year again to "develop a strategy to maximize candidates' potential."
An Ideal Outcome
Pinto says that in an ideal situation, local candidates should be getting recognized, and instead of the state committee spending tons in illegible mailings, that candidates should be receiving the money.
"It would also be nice to see the House Minority leader, Rep. Brad Jones, come to Central MA, where 25% of the GOP seats come from, and host a fundraiser for the candidates or do some campaigning with them," he said. "I am a local guy and I care most about the local elections."
Related Articles
Enjoy this post? Share it with others.