MINDSETTER ™ Tim Cahill: The Real Heavyweight Battle in the US Senate Race
Tuesday, February 21, 2012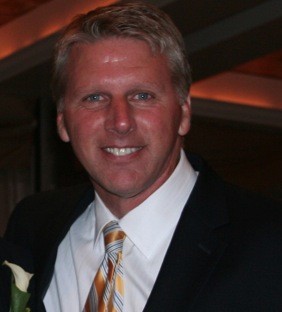 People who pay attention to politics in this state(there are a few)are eagerly following the race for United States Senator between the incumbent, Scott Brown and Harvard professor, Elizabeth Warren. But the real heavyweight political battle is taking place now behind the scenes between their respective political consultants,
Doug Rubin of Northwind Strategies
for Professor Warren, and
Eric Fehrnstrom of The Shawmut Group
for Senator Brown.
Both are bonafide political heavyweights whose roster of political successes is remarkably similar. Ferhnstrom's first major win came when he guided Republican Joe Malone to victory as state treasurer. Rubin also got his first statewide campaign victory twelve years later by guiding my successful campaign for treasurer. Both were senior political consultants for successful underdog campaigns for governor: Rubin for Deval Patrick and Fehrnstrom for Mitt Romney.
Rubin versus Fehrnstrom
Doug Rubin played a major behind the scenes role in helping Barack Obama become president in 2008 and Eric Fehrnstrom is playing a major role in trying to help Mitt Romney win the Republican nomination so that he can replace Barack Obama as president. As advertising gurus they can both lay claim to developing election changing campaign ads as well. Fehrnstrom developed the black and white, "Scott Brown as JFK cutting taxes" television ad, that gave Democrats permission to cross party lines and made Brown the rightful heir to the Kennedy legacy. Brilliant!
And who can forget the memorable "Tim for Treasurer" advertisement that shamelessly used ten-year-old Kendra Cahill to deliver the message that resonated (and stuck) with thousands of voters statewide. The message within the message was that there was one person in the crowded field who was a successful treasurer running for treasurer. It gave Republicans permission to cross party lines as well. Also brilliant-and very cute!
Ali-Frazier
This race between Rubin and Fehrnstrom in Massachusetts will be like Ali-Frazier | at Madison Square Garden. The combatants have defeated everyone else but have never faced each other before. They have different styles, come from different backgrounds, worked only for candidates from separate parties, but they both like to hit and hit hard (I know this from personal experience). Oh, and they don't like each other either. Fehrnstrom has the one thing that Rubin cannot lay claim to: a United States Senate seat. While Rubin has something that Fehrnstrom lusts after: a friend in the White House.
Now I could give you a blow-by-blow description of how each strategist will advise their respective candidates but where is the fun and suspense in that. Besides, I have a year's worth of columns ahead of me. Let's just say that Elizabeth Warren will never again take credit for "providing the intellectual foundation for the occupy Wall Street movement." And Scott Brown may have to defend why his campaign coffers "overflow with Wall Street money."
The Scott Brown versus Elizabeth Warren campaign will be interesting to observe but the true political heavyweights of the race will be behind the curtain; crunching data, taking polls, writing talking points and devising a path to victory that will leave someone on the canvas and counted out come November.
Related Articles
Enjoy this post? Share it with others.