NEW: Pro-Life Group Spends $45,000 to Support Pro-Choice Brown
Thursday, October 25, 2012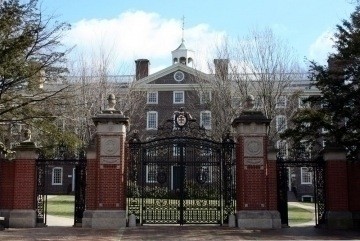 The National Right to Life Committee, a group that has described itself as "the nation's oldest and largest grassroots pro-life organization," has spent roughly $45,000 on political mailings in support of Massachusetts Republican Senator Scott Brown, even though the Bay State lawmaker has maintained throughout his campaign that he is pro-choice.
"Scott Brown is pro-choice and has a consistent record going back many years reflecting that view," said Alleigh Marré, press secretary for the Brown campaign.
That record includes voting to protect federal funding for Planned Parenthood and calling on the national Republican party to remove a ban on abortion from the GOP's 2012 platform.
EMILY's List, a political action committee dedicated to recruiting and supporting women candidates, has been a major contributor to the campaign of Democratic challenger Elizabeth Warren and pointed to the National Right to Life Committee's spending as evidence of Brown's real stance on abortion.

"When Scott Brown tells Massachusetts women that he's pro-choice, he's lying. Anti-choice organizations are lining up to support Sen. Scott Brown because they know he's a reliable vote against women's rights and freedoms, said Stephanie Schriock, President of EMILY's List.
"With just two weeks left before Election Day, Brown knows he can't campaign honestly. He has an anti-choice record, belongs to an anti-choice party, and enjoys the support of anti-choice groups. But taking away a woman's right to choose is a pretty unpopular position, so Brown is doing everything he can to hide it. Fortunately, Massachusetts women are smart enough to see through his dishonesty. And in two weeks, they're going to reject his and his Republican allies' backwards agenda."
The National Right to Life Committee's state affiliate, Massachusetts Citizens for Life (MCFL), endorsed Brown during his 2010 special election run against Democrat Martha Coakley, but the organization withheld its endorsement this time around.
"We don't endorse a candidate who isn't pro-life," said the group's president Anne Fox earlier this year.
"He says he's pro-choice and he is."
But the lack of an official endorsement does not mean MCFL will not recommend that its supporters vote for Brown, who Fox said has voted with MCFL on the bills the group feels are important.
Related Articles
Enjoy this post? Share it with others.