NEW: Scott Brown Will Not Run For Senate
Friday, February 01, 2013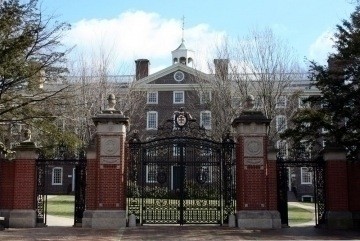 Former Republican Senator Scott Brown will not run in this year's Senate special election to replace John Kerry, according to reports from multiple organizations on Friday.
Brown released a statement confirming the reports.
"Over these past few weeks I have given serious thought about the possibility of running again, as events have created another vacancy requiring another special election. I have received a lot of encouragement from friends and supporters to become a candidate, and my competitive instincts were leading in the same direction," he said.
"Even so, I was not at all certain that a third Senate campaign in less than four years, and the prospect of returning to a Congress even more partisan than the one I left, was really the best way for me to continue in public service at this time. And I know it's not the only way for me to advance the ideals and causes that matter most to me.
"That is why I am announcing today that I will not be a candidate for the United States Senate in the upcoming special election."
Brown lost his reelection bid last November to Democrat Elizabeth Warren, after taking the late Ted Kennedy's seat in a 2010 special election.
While Brown was widely viewed as the most likely Republican candidate for Kerry's seat following his appointment as secretary of state, some political observers had speculated that Brown might hold out for the 2014 Governor's race rather than face a special election in 2013 and another next year for a full six-year term in the Senate.
Democratic Congressmen Edward Markey and Stephen Lynch have both declared their candidacy for Kerry's seat.
"I understand Scott Brown's decision," Lynch said in a statement. "He has basically been campaigning non-stop for three years. It's perfectly understandable that he wouldn't want to undertake another campaign. I wish all the best to Scott and his family."
Markey released a statement of his own on Brown's decision Friday afternoon.
"I respect Scott Brown's decision and know that he did what he thought was best for him and his family," Markey said. "This race is about who will be the best voice for our families and our future here in Massachusetts. My record taking on the gun lobby, fighting against climate change, creating clean energy jobs, and standing up for middle class families is clear, and I want to bring this energy and passion to the U.S. Senate."
Related Articles
Enjoy this post? Share it with others.