Obama in New Brown Ad, Will It Swing Dem Voters?
Saturday, September 08, 2012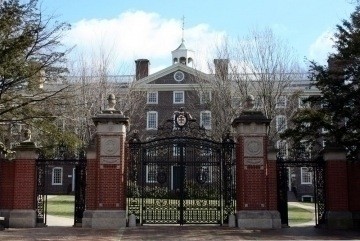 With a handshake and congratulations on a job well-done, Senator Scott Brown used a clip of President Obama in a new ad to push his bipartisan image while subtly moving his Republican affiliation into the background as his race against Democratic challenger Elizabeth Warren.
The new television spot "Insider Trading," another entry in the candidate's "Scott Brown From the Road" series, recounts the story of how Brown filed a bill to prohibit members of Congress from using insider information to make trades on the stock market and successfully lobbied Obama to help get it passed.
Taking Stock with the STOCK Act
Brown did file a version of the Stop Trading on Congressional Knowledge (STOCK) Act in the Senate, and he did pitch it to the president during a brief run-in, but Brown's version was not the one Senate ultimately passed 96-3, and earlier versions of the measure had been kicking around the legislature for several years.
Clark University's Robert Boatright noted that the ad's release comes on the heels of Warren's ads on corporate income tax and her prime-time convention speech railing against the preferential treatment of big business in Washington.
"Brown wrote the bill long before Warren established this as a theme, but if there is anything deliberate to the timing of it, it suggests that Brown thinks her message may work well enough that he wants to adopt some parts of it too."
Boatright said the ad may help Brown with voters who are sympathetic to Warren's ideas on a basic level but have shied away from the broad, national strokes she endorses.
At the same time, Brown could come off as satisfied with hitting singles while Warren swings for the fences.
"Democrats for Brown"
The ad also came the day after Brown picked up the endorsement of Charlie Ryan, a former Democratic Mayor of Springfield, and was followed a few hours later by a press release announcing the addition of another legislator to the ranks of "Democrats for Brown," State Rep. Chris Fallon of the 33rd Middlesex District.
Former Democratic Mayor and current Worcester City Councilor Konstantina Lukes was featured in an earlier Brown ad, and the few seconds of the Senator shaking hands with Obama certainly won't hurt his image with the Commonwealth's Dems.
While Boatright did not believe the President's appearance in the ad would prove to be of any consequence, with Brown having already established himself as a politician willing to reach across the aisle, Westfield State professor Michael Walsh said that every little bit counts in this year's Senate race.
"He's trying to make the Republican tag less prominent in his campaign," Walsh said.
"Certainly in Massachusetts that's a good thing."
Related Articles
Enjoy this post? Share it with others.