Paul Giorgio: Mr. Baker, MA Doesn't Want a Liar for Governor
Wednesday, April 23, 2014
Last week erstwhile Republican Gubernatorial nominee Charlie Baker penned an
op-ed piece
in the Worcester Telegram & Gazette decrying the tax burden that Massachusetts residents must bear. This was the week that most American's file their taxes, so from Baker's perspective it was time appropriate.
Misrepresenting the facts
This clearly is Baker's opening salvo in what will turn out to be a very interesting campaign this fall. However, once again, Baker has lived up to his reputation of playing loose with the facts. Baker quotes the "nonpartisan Tax Foundation as the source for the fact that Massachusetts residents pay 10.3 percent of their income in taxes. What Baker is doing and he does tell us this, is that this is a combination of state and local taxes. Now local taxes include property taxes and the excise tax on your car. The Governor does not set the local real estate tax rate, city councils, selectmen and town meetings do.
State taxes on the other hand include a myriad of charges beside the state income tax. For example Charlie, does this include the Baker Big Dig tax?
Baker, as Secretary of Administration & Finance in the Weld/ Cellucci Administration, conceived the financing plan for Boston's Big Dig. The taxpayers of the state are still trying to dig out from that boondoggle.
Baker centers the debate on Beacon Hill about taxes saying, "The debate wasn't about whether to raise taxes, it was about how big to make the increase." Well Charlie, if we don't raise taxes we need to cut expenses which means cutting services. So please tell the voters what services you will cut. Will you cut education money? Will you cut public safety funding? Tell us please we deserve to know.
You also say that local aid has been cut a total of $400 million since 2009, or about $80 million a year.
I fear that under the Baker plan, local aid will suffer even more.
In an article titled "Taxachusetts is a Misnomer, at Least for Now," Boston Globe columnist Tom Keane claimed that the state was not taxing at a high rate. Keane cited the website WalletHub.com, claiming that the Bay State ranked 21st with an average tax burden of $6,884. South Carolina, Georgia and our neighbor to the North New Hampshire all with higher tax burdens fared worse than us.
Bait and switch
Charlie, what the voters of Massachusetts need and deserve is an honest and fair debate about the future of our state. In spite of the Bush Great Recession, our state has fared better than most. We came out of the recession quicker and stronger than other states.
Deval Patrick has shown us his vision for the past eight years. It is time you told us yours.
I am reminded of Harry Truman's quote, "Any Jackass can kick down a barn, but it takes a carpenter to build one.
When you were Secretary of Administration & Finance under the Weld/Cellucci Administration, was it you who came up with the election year ploy to tear down the Mass Pike toll booths in Western Massachusetts, only to put them back up after the election?
Was your op-ed piece in the Telegram & Gazette another bait and switch?
I am reminded of the Starfish Tuna ads featuring Charlie the Tuna: Charlie, people want a tuna that tastes good not one with good taste.
Mr. Baker, Massachusetts voters want a Governor who tells the truth, not one who makes up the truth.
Paul Giorgio is a longtime Democratic Party Activist who has worked on numerous campaigns. He was a Lead Advance Person for President Clinton & Vice President Gore. He was Deputy Director of Special Events for President Clinton's first Inauguration. He has been elected a delegate to numerous Democratic National Conventions and recently served as one of President Obama's representatives on the Platform Committee. In 2013 he was chosen as a Presidential Elector. He is the President of Pagio, Inc., publishers of Pulse Magazine, Vitality Magazine and Worcester Medicine.
---
Related Slideshow: New England States With the Most State Debt
In their 4th annual State Debt Study, State Budget Solutions has revealed that state governments face a combined $5.1 trillion in debt.
See how the New England states fared in the slides below: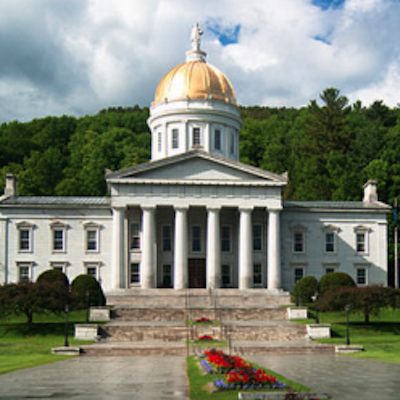 Related Articles
Enjoy this post? Share it with others.