Rob Horowitz: A College Degree Is More Important Than Ever
Tuesday, February 18, 2014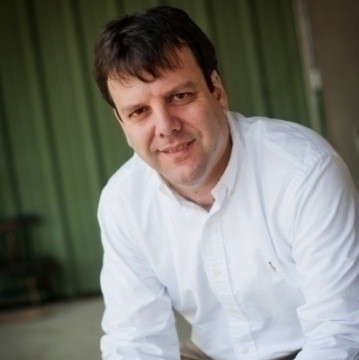 As rising levels of income inequality and a stubbornly flat amount of economic mobility have finally propelled the issue of how to best expand opportunity to front and center in the national conversation, a
timely study
released last week by the Pew Research Center highlighting the critical importance of a college degree to success and advancement gained much deserved media attention.
The study finds that among young adults, ages 25-32, who are working full time, those with a college degree earn about $17,500 more annually than those with only a high school diploma. This is the largest education-based pay gap in the modern era-more than double what it was less than 50 years ago in 1965, according to Pew.
The increasing importance of a college degree in today's tough economy is reinforced by the fact that only 3.8% of young college graduates are unemployed, as opposed to more than 12% of their less-educated peers. In addition, a far greater percentage of young college graduates indicate high job satisfaction and view their current job as part of a career path than those who stopped their education after graduating from high school.
Despite the lingering impacts of the Great Recession, the absolute value of a college degree is higher for today's young adults, than it was for previous generations of college graduates. As Pew finds, "Between 1965 and last year, the median annual earnings of 25- to 32-year-olds with a college degree grew from $38,833 to $45,500, nearly a $7,000 increase. Over the same period of time, however the annual incomes of high school graduates have declined by more than $3,000 dollars. In 1965, the median annual income of a high school graduate, 25-32 was $31,384, while last year it was $28,000.
The PEW study puts an exclamation point on the fact that any plan to expand opportunity and increase economic mobility must put a major emphasis on boosting the percentage of young adults who graduate from college. As the study points out, today's young adults are by far the best educated generation in history with 34% more than 1-in-3, 25- to 32-year-olds, having at least a bachelor's degree. But given the increased skills and training required for the good-paying jobs of today, this percentage must be substantially increased.
Some of the low hanging fruit is substantially increasing graduation rates for people who take the first critical step and enter college. As Lynn Arditi of the Providence Journal recently reported, only 32% of public college students nationally graduate in 4 years. Not surprisingly, students from low income backgrounds, who tend to face serious financial pressures, have lower college completion rates than their wealthier peers. Colleges that do a better job of tracking student performance and struggles and that have put in place programs to constructively intervene are seeing their graduation rates substantially increase. These 'best practices' should be adopted by all colleges and universities.
More broadly, we must work to make college more affordable through the widespread adoption of cost-effective new technology including the use of more blended courses that combine online and in-person instruction. The days when college tuition increases significantly outpace inflation must come to an end. And now with the economy on the mend, it is time for states to stop starving their public colleges and provide more funding.
Restoring the American promise of equality of opportunity will, of course, take much more. But as the Pew study definitively shows, now more than ever, a college degree is the gateway to realizing the American Dream. That's a stubborn fact that one can build some effective and important new policies around.
Rob Horowitz is a strategic and communications consultant who provides general consulting, public relations, direct mail services and polling for national and state issue organizations, various non-profits and elected officials and candidates. He is an Adjunct Professor of Political Science at the University of Rhode Island
---
Related Slideshow: New England States with the Highest Student Debt
A new report released by the Institute for College Access & Success' Project on Student Debt found that the average debt load for the class of 2012 was $29,400 -- up more than 10% from the previous year. Check out the slides below to see where New England ranks in terms of average student debt.
Related Articles
Enjoy this post? Share it with others.