Rob Horowitz: Food Stamps Are the Wrong Political Football
Tuesday, December 10, 2013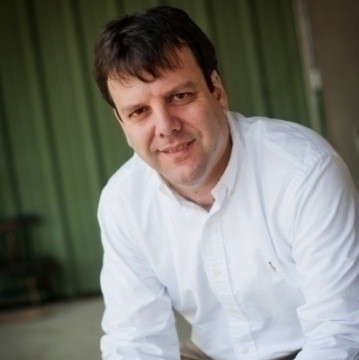 House Republicans continue to refuse to pass the Farm Bill unless it contains a $4 billion cut in the
Supplemental Nutrition Assistance Program
(SNAP), more popularly known as food stamps. This significant decrease in food assistance to needy families would come on top of the recent end of a temporary boost in the program mandated by the 2009 Recovery Act. Taken, together, this one-two punch threatens some of our nation's most vulnerable families and individuals' capacity to put healthy meals on the table.
The overwhelming majority of people who receive SNAP assistance are "children, elderly individuals, or persons with disabilities", according to the Brookings Institution's Hamilton Project. Contrary to engrained stereotypes, the majority of adults receiving food stamps—who are able to work—work. The Center for Budget and Policy Priorities reports that 'more than 80 percent of SNAP households have monthly income below the federal poverty line ($19,500 a year for a family of three), and more than 40 percent live in deep poverty, with income below halfof the poverty line.
Republican shortsightedness
It is the case, as Republicans point out, that food stamp usage has increased with nearly 50 million Americans now receiving SNAP assistance, including 17% of Rhode Island and 13% of Massachusetts residents. The program now costs more than $70 billion annually. However, this is not surprising given the Great Recession, and a so far tepid recovery that is creating mainly low wage new jobs. If past history is any guide, as the economy improves, food stamp use will taper off.
Cutting SNAP assistance now is the textbook definition of penny-wise and pound foolish. As the Hamilton Project points out, every $5 in new SNAP benefits generates as much as $9 in spending and economic activity. This is the kind of counter-cyclical program designed to provide a boost to the economy during difficult times.
The bigger picture
Most importantly, providing food assistance ensures that children are adequately fed and prevents the costly and sometimes permanent consequences of childhood hunger and poor nutrition. The results include lower rates of diabetes and other illnesses. Further, recent research demonstrates that women with access to SNAP during childhood experience more adult success including lower drop-out rates and higher earnings.
Of course, the program can be improved. Diane Whitmore Schanzenbach, Professor of Human Development and Social Policy at Northwestern University, recently proposed a number of sensible reforms including incentives for purchasing fruits and vegetables and eliminating any penalties for working.
But let's not throw the baby out with the bathwater. This essential anti-hunger program is working mainly as designed. The bottom line in a nation as wealthy as ours: none of our kids should go hungry.
Rob Horowitz is a strategic and communications consultant who provides general consulting, public relations, direct mail services and polling for national and state issue organizations, various non-profits and elected officials and candidates. He is an Adjunct Professor of Political Science at the University of Rhode Island.
---
Related Slideshow: New England States Battle Over Jobs
Related Articles
Enjoy this post? Share it with others.