Rob Horowitz: It's Time to End the Cuban Trade Embargo
Tuesday, January 21, 2014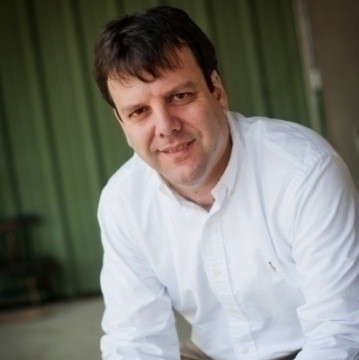 Spending last week in Cuba (along with 17 other people—mainly Rhode Islanders) on an interesting, fun and thought provoking trip put together by URI Political Science Professor and public radio and television regular
Maureen Moakley
, leaves me more convinced then ever that it is long past time to end our ill-advised trade embargo with Cuba and normalize diplomatic relations.
Our policy towards Cuba is a vestige of the Cold War, stemming from when Fidel Castro originally took power and began to move Cuba towards a one-party Communist form of government more than 50 years ago. The United States first put in place the trade embargo in 1960 and broke off diplomatic relations a year later.
The changing of times
While we have expanded trade and normalized diplomatic relations with other Communist nations including China and Vietnam, not to mention most authoritarian regimes around the world, our Cuba policy remains fundamentally unchanged due to the intense feelings and political power of the first generation of Cuban Americans who fled Cuba in the wake of the revolution and settled in large numbers in South Florida.
Fiercely anti-Castro, strategically located in an important swing state, historically overwhelmingly Republican in voting preference and always willing to contribute in large amounts to favored candidates and causes—this resourceful, entrepreneurial, and successful generation of Cuban immigrants have amassed political power far exceeding their small share of the overall US population.
However, as a second generation of Cubans mainly born in the United States comes of age and mortality takes its inevitable toll on the founding generation, attitudes in the Cuban community are shifting markedly. For example, in the 2012 election, Barack Obama, the Democratic Presidential candidate, narrowly defeated Mitt Romney among Floridians of Cuban descent, according to an exit poll conducted for NBC News. Obama is the first Democratic Presidential candidate to win in this sub-group in memory. As recently as 1988, the Democratic Presidential candidate, Mike Dukakis only garnered 15% of the Cuban American vote in Florida.
And support for the trade embargo in the South Florida Cuban community has already significantly eroded. A 2011, Florida International University Poll recorded only a slight majority of Cuban Americans in the region in favor of continuing the embargo. Among younger South Florida Cuban Americans between ages 18 and 44, the same poll showed a majority for ending it (the University is conducting a new poll of Cubans Americans this year and I expect there will now be an overall majority in favor of opening up trade with Cuba and ending the embargo). Perhaps most telling, more than 8-in-10 South Florida Cuban Americans say that the embargo is working "not well or not at all".
What's to be gained
Recently, both the United States and Cuba have opened up travel restrictions between the nations, and despite the absence of formal diplomatic ties, there have been productive discussions on taking other constructive steps forward. Also, Cuba is slowly creating some space for a private sector with the recent ability for people to own their own businesses in certain parts of the economy, including the tourism industry. Since the end of the Cold War and the withdrawal of a large amount of economic support from the Soviet Union, the Cuban economy has really struggled and the overwhelming majority of the Cuban people—while having access to good health care and enough to eat—are relatively poor. There is a broad recognition that in order to bring about more prosperity, private enterprise most be expanded.
Ending the embargo would have a significantly positive impact on the process now underway, speeding the development of a thriving private sector where individual initiative and hard work is rewarded. United States trade and investment could also facilitate a better and more open flow of information by helping to bring about the development of broadband capacity and spreading the use of the internet and social media throughout Cuba. Cuba has a literate and educated population that can readily take advantage of new technology as well as make it profitable for American technology companies and investors. Finally, opening up trade with Cuba eliminates an all-purpose excuse that the Cuban government has been able to use for their inability to deliver real economic growth.
It is in both Cuba's and the United States' interest to end the trade embargo and normalize relations. In other words, in today's parlance, it is win-win. Given that this view is becoming the majority view of even Cuban-Americans, the group most responsible for the embargo's continued existence, the political moment for a fundamental change in our failed policy towards Cuba may be arriving fairly soon. At least, I sure hope so.
Rob Horowitz is a strategic and communications consultant who provides general consulting, public relations, direct mail services and polling for national and state issue organizations, various non-profits and elected officials and candidates. He is an Adjunct Professor of Political Science at the University of Rhode Island.
---
Related Slideshow: New England Communities With the Most Political Clout 2013
The Sunlight Foundation, in conjunction with Azavea, released data maps this week showing political contribution dollars to federal elections dating back to 1990 -- by county.
GoLocal takes a look at the counties in New England that had the highest per-capita contributions in the 2012 election cycle -- and talked with experts about what that meant for those areas in New Engand, as well as the candidates.
Related Articles
Enjoy this post? Share it with others.