Rob Horowitz: Obama Moves into High Gear on Climate Change
Tuesday, February 25, 2014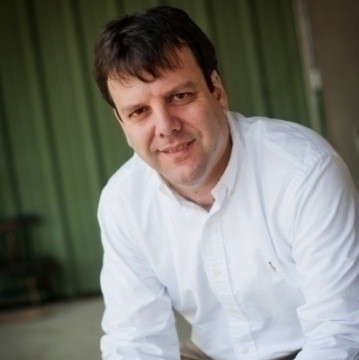 As it comes into fuller view, President Obama's new approach to tackling climate change, combining robust executive action at home with stepped up diplomacy on this issue internationally, is creating a real basis for optimism about the possibility of making substantial progress on this challenging problem.
The recent release of a joint statement from China and the United States, the two largest emitters of carbon, pledging to work together to set real benchmarks for reducing greenhouse gases in advance of next year's international climate conference is a tangible indication that we are beginning to make headway. "This a unique, cooperative effort between China and the United States and we have hopes that it will help to set an example for global leadership and global seriousness on the issue of next year's climate negotiation," said Secretary of State John Kerry.
Enhanced United States credibility on climate change as a result of significant executive actions aimed at reducing greenhouse gas emissions underlies Secretary of State Kerry's success in producing this new understanding with China as well as girds his stepped up international advocacy on the issue.
Kerry's strong climate change speech in Jakarta, Indonesia last week, the first of several planned addresses on the topic, was well-received around the world precisely because the Obama Administration is now taking action on the issue at home. In the speech, Kerry said, "The science is unequivocal, and those who refuse to believe it are simply burying their heads in the sand, President Obama and I both believe we don't have time for a meeting anywhere of the Flat Earth Society." The Secretary of State went on to remark, "It is time for the world to approach this problem with the cooperation, the urgency, and the commitment that a challenge of this scale warrants."
President Obama unveiled his latest executive action on climate change a week ago, mandating increased fuel standards for the nation's fleet of heavy-duty trucks. This substantial initiative follows the President dramatically increasing fuel mileage standards for cars and light trucks and requiring existing power plants to reduce carbon emissions. These actions were all taken using the President's authority under the Clean Air Act.
Other Obama Administration climate initiatives include putting executive branch muscle and purchasing power behind energy efficiency standards for new buildings and appliances, leveraging private and international funding for renewable sources of energy at home and abroad, announcing US opposition to the building of new coal-fired power plants abroad unless they include carbon-capture technology, providing climate change adaptation assistance to states and municipalities in part through the recently announced nine regional climate hubs, and committing the executive branch to further reductions in energy use.
Taken together, these executive actions will enable the United States to achieve at least the 17% reduction in greenhouse gas emissions by 2020 it pledged to accomplish as part of the 2009 international Copenhagen agreement on climate change. More importantly, they serve as the launching pad for the aggressive United States leadership and diplomacy required to get all the nations who have created this problem to take meaningful steps towards solving it. Carbon emissions know no borders and any solution requires cooperative international action.
There is no real debate in the rest of the world about the science around climate change. By and large it is viewed as a settled fact. The battle is over countries doing their fair share. As a result, the one-two punch of continuing executive action at home with Secretary Kerry's outspoken advocacy abroad gives us a fighting chance to reach a new international agreement with teeth in it when the extended terms of the Kyoto Protocol expire next year and the nations of the world meet together at a climate change conference to be held in Paris for the express purpose of negotiating a new protocol. That will be the ultimate test of President Obama's new, more effective approach to climate change.

Rob Horowitz is a strategic and communications consultant who provides general consulting, public relations, direct mail services and polling for national and state issue organizations, various non-profits and elected officials and candidates. He is an Adjunct Professor of Political Science at the University of Rhode Island.
---
Related Slideshow: New England Communities With the Most Political Clout 2013
The Sunlight Foundation, in conjunction with Azavea, released data maps this week showing political contribution dollars to federal elections dating back to 1990 -- by county.
GoLocal takes a look at the counties in New England that had the highest per-capita contributions in the 2012 election cycle -- and talked with experts about what that meant for those areas in New Engand, as well as the candidates.
Related Articles
Enjoy this post? Share it with others.