Rob Horowitz: Social Media: Key Component of the 'New' News Media
Tuesday, April 01, 2014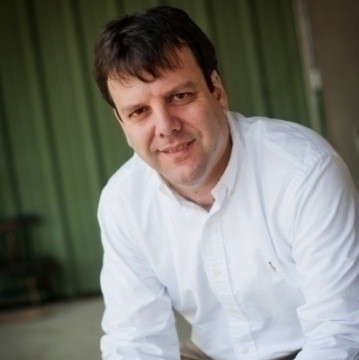 One of the major takeaways from "State of the News Media 2014' released last week by Pew Research Journalism Project is the growing role in the distribution and even production of news played by social media. The ability of people to share with their friends and family the articles and videos they think are important and interesting is democratizing a gatekeeping power over information that used to be mainly in the hands of newspaper editors and television news directors. Facebook and other social media sites are also a way for more casual news consumers to get information 'incidentally' while they are going to these sites for other reasons, potentially expanding the number of citizens better informed about public affairs.
Getting news from social media sites
About half of Facebook and Twitter users get news from these sites, according to the Pew report. For Facebook alone, given its widespread use, this translates to 3-in-10 American adults getting at least some news while on the site. For an overwhelming majority of Facebook news consumers, finding news is not one of the prime reasons they spend time on Facebook. They do so as almost an accidental part of catching up with the posts of family members and friends. A Pew survey respondent captured this process, "I believe Facebook is a good way to find out news without actually looking for it."
Further, the age group that gets news at the highest rates from Facebook is 18-to-29 year olds—an age group that tends to be less engaged with more traditional sources of news. This age group also contains the highest percentage of people who watch news videos posted on Facebook.
Most of the posts containing news stories that people read on Facebook come from family and friends—not as a result of 'liking' and as a result receiving posts from news outlets or individual journalists. Research shows that people by and large "are interested in the news they receive from family and friends, and curious enough about it to seek out more details." In other words, the traditional agenda-setting role played by the news media, signaling what is important to know about, is now in some measure being played by the rest of us as we share what we believe is important on social media.
Citizen journalism
More and more social network users are not only posting and sharing news stories produced by traditional media sources; they are posting their own videos and photos of news events. Fourteen percent of social media users have posted a photo they took of a news event and 12% have posted their own video of a news event. This trend is part of the rise of 'citizen journalism' where citizens do their own reporting and fill some of the vacuum created by the ongoing dramatic reduction of local reporting by newspapers. For example, one of the main sources of information about Super-Storm Sandy and its continuing aftermath at the hard hit New Jersey Shore is "Jersey Shore Hurricane News" a Facebook site begun by an enterprising regular citizen, Justin Auciello.
As the new mainly digital news media structure takes shape, it is clear that social media is emerging as a key component. This positive development gives all of us the ability to share what we believe is important for people to know and to even produce news ourselves. This truly democratic development bodes well. However, it is up to each of us to use this new power wisely and well.
Rob Horowitz is a strategic and communications consultant who provides general consulting, public relations, direct mail services and polling for national and state issue organizations, various non-profits and elected officials and candidates. He is an Adjunct Professor of Political Science at the University of Rhode Island

---
Related Slideshow: The Living History of the Telegram and Gazette
From contamination to a sale, and injunction to layoffs, the Worcester Telegram & Gazette has been through quite an interesting run in a very short time. Since 2012, GoLocal has been chronicling the goings on of Worcester's only daily printed newspaper. Take a look at our coverage:
Related Articles
Enjoy this post? Share it with others.