Rob Horowitz: Supreme Court Keeps Shredding Campaign Finance Laws
Tuesday, April 08, 2014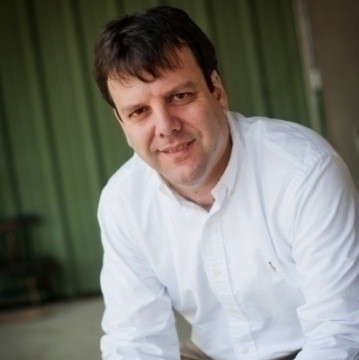 In his final speech on the Senate floor in 1996, the year he left the Senate, Bill Bradley (D-NJ) said, 'Money is not speech. "A rich man's wallet does not merit the same protection as a poor man's soapbox."
Frustrated by what he viewed as a fundamentally unjust mid-1970's Supreme Court decision (Buckley v. Valeo) overturning a provision of a sweeping campaign finance law, limiting how much of their own money candidates could use in a campaign, Bradley called for a constitutional amendment giving Congress the ability to restore those limits.
The latest in a series of bad decisions
In the wake of the current US Supreme Court taking another step last week in its McCutcheon decision to systematically dismantle the campaign finance laws designed to put some sensible limits on the role of money in politics, Bradley's specific concern about rich candidates buying elections with their own money seems almost quaint.
Unlike Senator Bradley, a majority on the current Court, as they have demonstrated in bad decision after bad decision, does believe that money and speech are pretty much synonyms. From the perspective of the Court majority, the only justification for limiting the amount of money a person, corporation, labor union or special interest can spend to influence an election is a crabbed and narrow interpretation of the corrupting role of money in politics as limited to a direct quid pro quo.
Commenting on last week's decision, Brennan Center for Justice's David Earley said, "The Court doubled down on its holding that corruption only includes contributions given with the expectation of receiving official action in return — essentially a direct bribe in the guise of a political contribution. The Court also acknowledged that contributions can be used to gain ingratiation with and access to government officials while not reaching the level of outright bribery. But the Court praised this relationship rather than condemning it."
The future of campaign finance
More specifically, in McCutcheon v. FEC., the Court by a 5-4 margin struck down the federal aggregate contribution limit of $123,000—the total amount one person could give directly to all federal candidates, parties and political committees per election cycle. Now, it will be possible through the use of joint fundraising committees for a single politician to solicit from one individual as much as $3.6 million, according to the Brennan Center.
This ruling comes on top of the 2010 Citizens United decision where the Supreme Court by another 5-4 margin unleashed the floodgates of unlimited corporate and union spending, striking down a long-standing law preventing corporations and unions from using money directly out of their treasuries in federal elections. Now, as long as there is no coordination with a candidate's campaign, unrestricted spending by these entities is permitted.
In his dissent in the McCutcheon case, Justice Stephen Breyer said, "[This is] a decision that substitutes judges' understandings of how the political process works for the understanding of Congress; that fails to recognize the difference between influence resting upon public opinion and influence bought by money alone; that overturns key precedent; that creates huge loopholes in the law; and that undermines, perhaps devastates, what remains of campaign finance reform."
I couldn't agree more
Rob Horowitz is a strategic and communications consultant who provides general consulting, public relations, direct mail services and polling for national and state issue organizations, various non-profits and elected officials and candidates. He is an Adjunct Professor of Political Science at the University of Rhode Island
---
Related Slideshow: Central MA State Legislature Candidates' Campaign Finances
The candidates listed below represent the Massachusetts candidates who filed papers with the Board of Elections as of March 27, 2014. Since Campaign Finance Reports are filed bi-annually, reports are not available for those who filed after December 31, 2013.
The slides below list the candidates ending balance for the most recent filing period. Full reports are available through the The Massachusetts Office of Campaign & Political Finance by following the links provided
Related Articles
Enjoy this post? Share it with others.