Rob Horowitz: The War On Poverty, 50 Years Later
Tuesday, January 14, 2014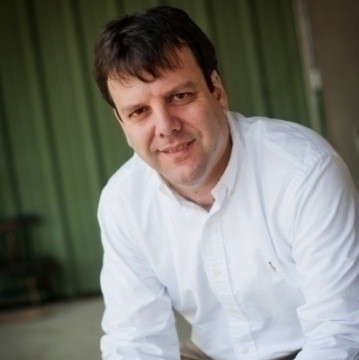 Fifty years ago last week, President Johnson, in his first State of the Union Address, famously launched the War on Poverty. Never one to set small goals, Johnson said, "Unfortunately, many Americans live on the outskirts of hope-some because of their poverty, and some because of their skin color and all too many because of both. Our task is to help replace their despair with opportunity. This administration today, here and now, declares unconditional war on poverty in America."
It is accurate to say that most Americans do not view the War on Poverty as an unqualified success. A majority don't go as far as President Reagan did when he famously said, "In the sixties we waged a war on poverty, and poverty won." But a recent poll conducted for the Center for American Progress shows that only 1 in 5 Americans believe that the War on Poverty has made a major difference. An additional 41 percent say that it has made a minor difference.
Not surprisingly, attitudes about the War on Poverty break down along largely partisan, ideological, and racial lines. For example, as the report states, "Nearly 7 in 10 (69 percent) white liberals and progressives believe the War on Poverty has worked, and more than 6 in 10 (64 percent) white conservatives and libertarians believe the opposite".
These mixed views are understandable when one considers that the official poverty rate in the United States has only dropped from about 19% when the War on Poverty was launched 50 years ago to about 15% today.
Great progress made...
However, the official poverty rate, because it does not count the assistance provided by the very programs put in place by the War on Poverty, dramatically understates the real progress that has been made. As the Center on Budget and Policy Priorities' Arloc Sherman points out, "A poverty measure that, as most analysts recommend, accounts for (rather than ignores) major non-cash benefits that the official poverty measure leaves out—namely, SNAP (the Supplemental Nutrition Assistance Program, formerly called food stamps), rent subsidies, and tax credits for working families—would find that poverty in the United States today is considerably lower than it was throughout the 1960s, despite today's weaker economy."
Sherman adds, "Average household income for the bottom fifth of Americans (counting non-cash benefits and tax credits, adjusted for inflation and changes in household size) was more than 75 percent higher in 2011 than in 1964.
...But more work to be done
Still, by anyone's measure there are too many Americans who remain mired in poverty, and 1 in 5 children today grow up in households who fall below the official poverty line. Even with the use of a more accurate measure of poverty, that still leaves far too many of our kids without the basic building blocks essential to future success and happiness.
The best answers to poverty then and now remain expanding opportunity, access to a quality education, and good paying jobs available for people who work hard and play by the rules. In today's tough, competitive, and volatile global economy, there is even more of a need for a strong safety net. But it is not the ultimate solution. Let's use the 50-year mark on the War on Poverty to spur a competition for the best ideas to generate significant growth in middle income jobs—ones where people earn enough so they can raise a family. We may never completely defeat poverty, but we can sure continue to significantly reduce it.
Rob Horowitz is a strategic and communications consultant who provides general consulting, public relations, direct mail services and polling for national and state issue organizations, various non-profits and elected officials and candidates. He is an Adjunct Professor of Political Science at the University of Rhode Island.
---
Related Slideshow: New England Communities With the Most Political Clout 2013
The Sunlight Foundation, in conjunction with Azavea, released data maps this week showing political contribution dollars to federal elections dating back to 1990 -- by county.
GoLocal takes a look at the counties in New England that had the highest per-capita contributions in the 2012 election cycle -- and talked with experts about what that meant for those areas in New Engand, as well as the candidates.
Related Articles
Enjoy this post? Share it with others.