Tim Cahill: America's Free Enterprise System is Under Attack
Tuesday, July 24, 2012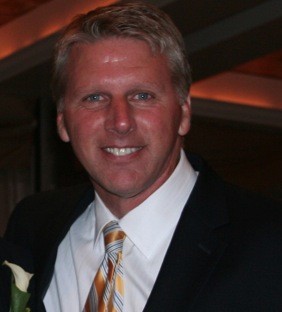 In 1946, a thirty-year old entrepreneur named Bill Rosenberg drove his food truck from Roxbury to Quincy, making his first stop in front of the Boston Gear Works Factory. That day he made the first sale for his new company, Industrial Luncheon Service. He had borrowed money from his mother and brother-in-law, and invested his life savings to get the business off the ground. Bill had started working at eleven to help support his family, and upon finishing the eighth grade, quit school and began working full time. This new enterprise represented his version of the "American Dream."
By working eighteen hours a day ("from can't see until can't see") that one small catering truck eventually grew to become a fleet of 144. Eventually this hard-working, self-made entrepreneur realized that he could grow his business quicker if he focused only on selling his two most popular and profitable items: coffee and doughnuts. In 1950, he opened his first free-standing store in Quincy called Open Kettle, which sold only coffee and doughnuts. When it came time to expand, he and his team decided on a catchier name: Dunkin Donuts. Their first franchised store was built in Worcester.
Thus was born one of America's most successful businesses. That success was predicated on two principles: you can't cheat the customer and must reward individual initiative, hard work and sacrifice. In striving to make "the customer king," Rosenberg's mantra was "we work for the customer and he is the boss." He once said, "you fight with a customer, and all you do is win the argument and lose the customer."
In order to satisfy the second principle, Rosenberg added stores through franchising. He felt that, based on his own experience, the best way to motivate employees was to give them ownership. He was building on the theme that had proven to be enormously successful for Howard Johnson. Johnson, who had also dropped out of school in the eighth grade and opened his first store in Quincy, had grown his restaurant chain to become one of America's largest and most successful. And he achieved it by giving people ownership through franchising.
Why does any of this matter in 2012? Because the free enterprise system in under assault. Recently President Obama reiterated on the campaign trail what Senate candidate Elizabeth Warren had stated months ago. That success in business is owed to government assistance. Both Rosenberg and Johnson must have rolled over in their graves when the president said, "If you were successful, somebody along the line gave you some help. Somebody invested in roads and bridges. If you've got a business - you didn't build that. Somebody else made that happen."
If Bill Rosenberg were alive today he would most likely send a copy of the letter he sent to then President George H.W. Bush in 1991 to President Obama. In it he stated that "the best way to create a new world order out of the chaos was to apply the principles of democracy and free enterprise." He compared America's rapid post-war growth to the crumbling economy of the Soviet Union as the difference between "franchising and a big, centralized company store." In other words, the "king" is either the customer or the government.
On that same campaign stop the president said,"I am always struck by people who think, well, it (success) must be because I was just so smart. " On the contrary, Bill Rosenberg once told me,"I am no genius, I didn't invent anything. Howard Johnson didn't invent ice cream. Ray Kroc didn't invent the hamburger. Colonel Sanders didn't invent fried chicken. I certainly didn't invent coffee and doughnuts. We all simply found a better system to make it all work. By rewarding initial initiative, hard work and sacrifice, we all helped make America into the world' s greatest superpower."
That is what the founder of Dunkin Donuts would say if he were alive today. And he would say it on behalf of every entrepreneur and business in America.
Quotations were excerpted from "Profiles in the American Dream" by Timothy Patrick Cahill (Christopher Publishing 1994).
Related Articles
Enjoy this post? Share it with others.