Tim Cahill: Brown vs Warren and The Great Tax Reveal
Tuesday, May 01, 2012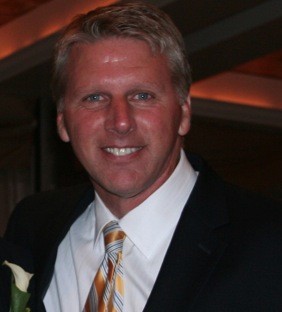 Well now we all know how much money the Browns and Warrens have made for the past few years. We also know how much Scott forked over for hair and make-up, the number of properties he and his wife own. We know how much Elizabeth paid on her taxes and donated to charity. Don't we all feel better for knowing this information. Thank God that the print media is demanding full disclosure, just like they always did when the Senator's name was Kennedy and the Governor's name was Patrick.
Of course the campaigns are in full-spin mode with the Republicans calling Warren "elitist" and the Democrats referring to Brown as a "millionaire". I know that it makes my decision who to vote for easier. I am sure that this disclosure of "historic proportions" will drive voter turnout to all time highs. It certainly answers the question for me as to who the true middle-class candidate is--neither.
But does any of it matter to those of us who currently reside in the politically sacred "middle class"? I don't believe that it makes a bit of difference to regular working-class folks. We generally do not care how much money our elected officials make as long as they earn it legally. What we do care about is how much of our hard-earned money goes to Washington, DC, and how our elected officials spend it.
I say congratulations to both Scott Brown and Elizabeth Warren and their families. They have achieved the "American Dream". By taking advantage of educational opportunities, working hard, and investing their earnings wisely they have made it to the place many of us would love to be. Neither were born to wealth. Both come from humble beginnings. And both have become both successful and rich. There, I said a four-letter word never to be spoken in polite company. Both the Browns and the Warrens are rich by most reasonable standards. So what!
That is the reason most of us get up every morning to go to work. That is why we make sacrifices to buy the two-family property; why both parents work; or why we invest our extra cash in the stock market. There are no guarantees that any of it will work out as well as it has for these two families, but it is what makes this country great. The opportunity to make our own way.
I once wrote a book about four men who began their business careers in Quincy, Massachusetts. All four started out poor and three of the four never made it past the eighth-grade. Yet through hard work, sacrifice and diligence they all became wildly successful and rich. They became, because of their own initiatives, the very millionaires that are being vilified today in our vengeful and envious political rhetoric. If Louis Grossman, Howard Johnson and Bill Rosenberg were alive today they would be referred to as "fat cats" and members of the "1% club" instead of job creators and successful entrepreneurs.
These men along with Peter O'Connell and countless other men and women throughout our country represent what Mr. Brown and Ms. Warren should be fighting for. People, who like themselves, refused to accept their stations in life as poor, hardscrabble middle-class Americans and instead were afforded opportunities to become both rich and successful.
What I am looking for in my next United States Senator is someone who will represent not just the worker, but the person who creates the job. We need policies from our political leaders that don't patronize the middle-class, but instead create opportunities and rules that everyone plays by. It doesn't matter what someone's net worth is or where they work or what they drive. What matters is that they really work for the best interests of those of us in the middle-class here in Massachusetts when they cast there votes in Washington, DC.
Related Articles
Enjoy this post? Share it with others.