Tim Cahill: The Brown-Warren Race Hasn't Gotten Ugly… Yet
Tuesday, August 07, 2012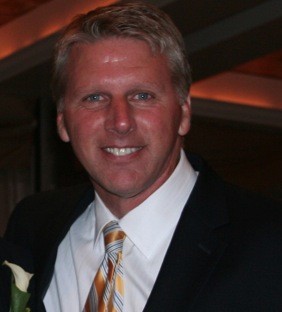 The tone of the race for president has been ugly, to say the least. Both campaigns, as well as their surrogates, have been plastering the airwaves with negative ad after negative ad. It is no wonder that people are becoming disgusted with both candidates and many Americans will decide to stay home in November rather than exercise their right to vote. It is both a shame and a crime that the best political minds in the country can only wallow in the mud.
On the other hand, it has been quite a revelation to watch the television commercials in the Senate race here in Massachusetts between Scott Brown and Elizabeth Warren. Not one negative or nasty piece has yet to run on the airwaves by either candidate. Instead we have seen both candidates in numerous 30 second pieces extolling their connections to blue-collar and middle-class voters.
On the one hand, it is former Boston mayor Ray Flynn from his South Boston living room telling us why he supports Scott Brown. On the other, it is union brick-layer Bob Rizzi speaking from beneath his enormous mustache on the virtues of Warren's economic plan for working families. Not only are we getting a better sense of who these two candidates are, we are finding out what they will do if elected to the Senate.
My question is how long will it last? When will Eric Ferhnstrom and Doug Rubin decide that it is time to take off the gloves and start hitting with bare fists. Or better yet, when will the suits from Washington, DC swoop into Massachusetts and decide that enough with the nice stuff, it is time to get filthy. This is after all the second most important political race in the country; one that may very well decide which party controls Congress.
There is nothing that gives a political consultant more of an adrenaline rush than a perfectly filmed hit piece on the opponent (except maybe a well placed negative story to a print reporter). I can only imagine the smile on the faces of the folks who came up with the commercial of Mitt Romney singing way off key while the camera spans an American wasteland. I understand that negative ads do work and the political consulting "bible" states that "one must define your opponent before he or she is able to define themselves.".
But it is refreshing that thus far each candidate is trying to make good on their agreement to keep outside money out of this race and focus more on what they each have to offer us as opposed to how awful the other person is. This doesn't mean that both Brown and Warren have shied away from criticizing each other or dropping negative stories with members of the press. No enterprising reporter "discovered" Elizabeth Warren's Cherokee background on their own. It does mean that they are taking the voters of Massachusetts seriously.
Far be it for me to ever argue that politics is not a contact sport here in America or specifically in Massachusetts. It has been since the very first contested presidential election between John Adams and Thomas Jefferson. But television commercials and their enormous financial windfall to political consultants has skewered the landscape. And easiest and most immediately effective commercial will always be the attack ad because not only does it drive up a candidates' negatives, it also forces a response that often reinforces the original attack.
I am not confident that the truce that the Warren and Brown will last until the election. But so far I am enjoying this race more than the presidential one. I am not arming my clicker-finger to switch stations every time a political commercial come on. Let's hope that for once, it stays that way. My finger is already tired from clicking away from Olympic commercials.
Related Articles
Enjoy this post? Share it with others.