Tim Cahill: The Brown-Warren Race is Tied at Halftime
Tuesday, June 19, 2012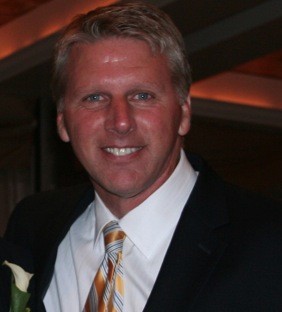 We have reached the halfway point in the race for Ted Kennedy's old Senate seat and thus far we have witnessed the kind of back and forth battle that has been both entertaining and informative. Elizabeth Warren has taken Scott Brown to task for being in Wall Street's back pocket while Brown has made sure to keep Warren's so-called Indian heritage front and center. Both issues should play out as the race moves into the second half.
First, can Brown, the Republican, distance himself from big investment bankers and the havoc they have caused the middle class? As someone who ultimately voted for Dodd-Frank, he has given himself cover for being identified as a Wall Street shill, but Warren continues to hammer him for taking campaign contributions from the banking and investment industries. The problem for Brown is that these Wall Street bankers are still being held responsible for the financial meltdown in 2008 and still making foolish bets and losing billions of dollars.
The more effectively Warren ties Brown to the big, wealthy bankers, the more difficult it will be for him to keep his everyman, regular guy, truck-driving image. That's why the early Brown television ads show him having eggs and coffee (although actually a hot chocolate drinker) at a working class diner and folding laundry and helping around the house. I don't think you will see Scott Brown at the Bristol Lounge having a power-breakfast with corporate big-wigs before November.
On the other side, can Brown keep causing havoc in the Warren campaign by continuing to mention her Indian heritage and whether or not she used it to promote her academic career? Warren has tried to distance herself from the topic and change the subject, but the topic of her background just will not go away. Even on some television shows with obvious liberal leanings, the question of whether or not she has Indian heritage continues to keep her on the defensive.
Her recent bashing of the Boston Herald will not help her either. It is never good for a politician to openly complain about their press coverage and bash a newspaper by name. There is no question that the Herald has been all over the Warren campaign about her heritage, and is doing everything it can to keep that story alive. But it is no different than how the Boston Globe covers Scott Brown. Both newspapers have an agenda and each has been supporting its respective candidate. So what? It's useless to complain about it and reminds people of NBA superstars whining about the officials.
The polls show a race that has tightened to a statistical dead heat since late winter. Both sides can take comfort from these numbers. For Warren, a virtual political unknown a year ago, to be tied with popular incumbent US Senator in such a short period of time is quite extraordinary. She has raised a tremendous amount of money and has wiped out what was once a strong group of Democratic opponents. Her path to the nomination is clear and she can spend all of her time (her consultants' as well) focused entirely on Brown.
The numbers aren't all bad for Brown either. After all, Massachusetts is a Democratic state with a popular Democratic governor who has already endorsed his opponent. And he is still tied. In his last race for the seat, he was 30 points down at this point in the race and given up for dead. Brown's campaign has also latched on to some flaws in Warren's background that will create opportunities for them to exploit as we get closer to November.
I believe that this race will in many ways mirror the recent Wisconsin recall election in that most Massachusetts voters will have made up their minds well before the election and it will remain close. That means that the campaigns will be forced to target a very small sampling of undecided voters. All the money spent on ads, both positive and negative, will be largely wasted as each campaign will focus on getting their hard-core vote to the polls. The messages will not be so much to persuade, but to motivate the base to get out the vote. Whether the outcome mirrors Wisconsin remains to be seen.
Related Articles
Enjoy this post? Share it with others.