Tim Cahill: The Cases (or lack thereof) Against Lance Armstrong and Derek Jeter
Tuesday, August 28, 2012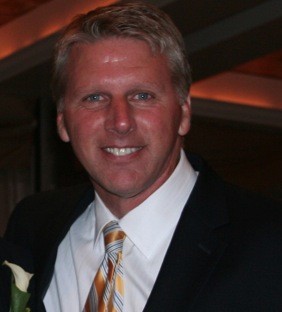 The biggest stories in sports these days have little to do with actual performances and more to do with accusations of using performance enhancing drugs (PEDs). And so it went last week when professional cyclist Lance Armstrong finally gave up defending himself against two decades of accusations; and professional ballplayer Derek Jeter was accused for the first time in his career. For Armstrong, it was a sad end to an illustrious and inspiring career. For Jeter, maybe it was just the beginning...
Both men have excelled at athletics for their entire lives and brought success not only to themselves but to their teams as well. Armstrong won cycling's most prestigious race, the Tour de France, a record seven consecutive times. He accomplished this feat after battling advanced stages of both testicular and brain cancer. Jeter has lead the New York Yankees to five world championships in his storied career and is a lock to be admitted into the baseball Hall of Fame as one of the greatest shortstops of all-time when he retires.
And therein lies the rub: both men have succeeded beyond all measures at the highest levels of their respective sports, and on the biggest of stages. Armstrong went to France and rode into its capital, Paris, a record seven times as the undisputed king of a sport that the French worshipped as their own. Jeter, on the other hand, plays America's pastime in New York City, the media "center of the universe." He has been responsible for leading his team to the playoffs every year but once, and has delivered five world championships to a city that had already had its fair share.
Both men are paying for their success by being forced to defend themselves against accusations devoid of any real proof whatsoever. The common refrain from an envious media or jealous fans is to question an athlete's success by accusing them of cheating. The more successful the athlete, the louder and more vociferous the accusations.
The French media started challenging Armstrong in the newspapers and the courts because none of its riders could challenge him on the mountains. And now a talk-show host on ESPN has decided to question Jeter's character because he continues to play baseball at an extraordinary level at age 38. This is what it comes down to today. All you have to do is level the accusation to any successful athlete in a sport where there are known and proven cheaters, and the athlete is then presumed guilty until proven innocent.
For Armstrong, the battle finally proved to be to long and too expensive. Here was an extraordinary athlete whose entire body of work now becomes tainted. Do they now take away the Ironkids Triathlon trophy he won at age 13? Or how about his #1 ranking as the best triathlete in the country at age 19. How do they explain that between 2008-2009 he passed 24 unannounced drug tests and has never tested positive in over 500 drug tests throughout his career. Or that his aerobic capacity is almost more than twice that of an average person (83.8 vs. 40-50 mL/kg/min(vo2max). Or that his resting heart rate is 32-34 beats per minute and that he has a maximum heart rate of 201 beats per minute.
Maybe both Lance Armstrong and Derek Jeter simply are more disciplined and work harder than the rest of us. Maybe their success has more to do with their inner drive and competitive nature than some banned substance. Maybe their leadership skills and confidence made their teammates better and more focused. Neither Armstrong nor Jeter truly succeeded on their own, but were surrounded by gifted and talented teammates. But their teams could not, and did not win, until they came onboard.
It seems as if the the long fight to prove that he was clean is over for Lance Armstrong. In a statement released last week he said, "There comes a point in every man's life when he has to say, 'Enough is enough'. For me that time is now." After having the federal government drop criminal charges after a two-year investigation, he simply lost the will (and the money) to fight the system anymore. Lance Armstrong beat the European cyclists at their most hallowed event. And he did it two times more than Belgium's Eddy Merckx, France's Brenard Hinault and Jacques Anquetil, and Spaniard Miguel Indurian did. The difference is they are Europeans who get to keep their titles and he is a brash, American from Texas who will probably lose his.
The squash coach of Trinity College's unprecedented 253 consecutive victories and 13 consecutive national championships, Paul Assaiante, once said that there is a tax that goes along with success. The more success you achieve the bigger the tax. The more you win, the more envious people become. Lance Armstrong has been paying the "success tax" for years. Here is one Red Sox fan who hopes the same thing doesn't happen to Derek Jeter.
Related Articles
Enjoy this post? Share it with others.