Tim Cahill: The Modern Family Vote?
Tuesday, May 15, 2012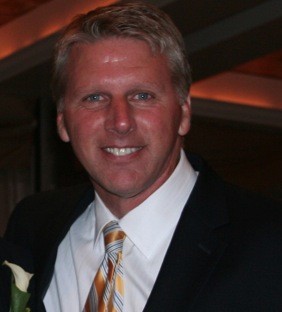 Who would Jay Pritchett vote for in November? It's a question I ask myself when I tune in to watch ABC's Modern Family. If you are not one of the countless millions who tune in every Wednesday night at 9pm, Jay is the patriarch of an extended family that can best be described as "non-traditional" and hilarious.
But Jay himself is as traditional as they come. A divorced father of two grown children, grandfather of four, and remarried to a much younger woman with a teenage son. He is a successful businessman who lives in a beautiful, secluded house in Southern California.
I would venture to guess that based on his financial success that Jay Pritchett is a typical, Orange County Republican, who has a framed picture of Ronald Reagan in his office somewhere.
He has worked hard his whole life, built a business most likely from scratch, barbecues on the Fourth of July, and mouths the words to our national anthem while holding his hand over his heart at Dodger games. So, why do I ask if there is there any question as to who Jay Pritchett will vote for come November? You would think that based on the above description that he most certainly be voting for Mitt Romney on November 6th.
But in today's "modern family" nothing is as simple and clear-cut as it appears to be. And it is as likely that our conservative, wealthy, somewhat grumpy, traditional father figure will be voting for Barack Obama. The reason is that the Republican party has decided to ignore the fact that today's modern family looks very different from the one that so many of us, including Jay, grew up in.
Most did not include an openly gay son in a committed relationship with another man who have an adopted Asian daughter. It is something that Jay Pritchett still wrestles with and often has to force himself to approve of. But the last thing he would want is for the government to judge whether Mitchell and Cam can live together in a relationship that is as much married as his daughter Claire and her husband Phil's.
As long as Republicans continue to dig in their heels on gay marriage and civil unions, it would be difficult for Jay to explain to Mitchell and Cam why he voted for Romney, who wants to make their lives together much more difficult, if not impossible.
It would also be difficult to explain to his wife, Gloria, and step-son, Manny, both from Columbia, how he can vote for a party that often treats immigrants from south of our borders as invaders who must prove themselves by renouncing their native language and by producing identification at any and all traffic stops.
At the same time, Jay Pritchett might be just a tad apprehensive to vote for a Democratic party that treats successful businessmen who have risen to the top 1% of all wage earners and who provide most of the jobs in this country as enemies of the state. I can see where he might get a little upset at Democrats telling him how to run his operation and that it is his "duty" to pay higher taxes.
He might not appreciate the way that the government in Washington, DC thinks that it knows what is best for his employees and for his customers, even when many of those decision-makers have never met a payroll or created a private sector job in their lives. If he chooses to run his warehouse and machinery with oil and gas, or with sun and wind, it should be no one's business but his own.
So I guess that in the end it might be a difficult vote for Jay to make. Does he vote for the man who wants to define what his "modern family" should look like or the one that tells him how to run his business? Does he vote for the party that wants to define marriage as between a man and a woman or the party that defines successful businessmen as greedy, selfish people.
Whichever candidate and party wins Jay's vote will probably win the election. Let's hope for the country's sake that there remains enough checks and balances after the election that those in Washington DC don't get to tell Jay Pritchard how to run his family or his business.
Related Articles
Enjoy this post? Share it with others.