Tim Cahill: 'Who Would Have Thought' Moments
Tuesday, May 29, 2012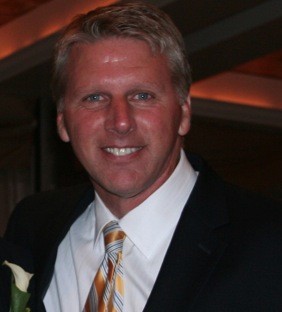 Who Would Have Thought That... Curt Shilling's 38 Studios would be out of business so quickly. As a pitcher, Shilling always prided himself on pitching deep into games. Here it was over by the third inning. And let's not blame Independent Governor Lincoln Chafee. The game was out of hand, $75 million in taxpayer money gone, before he got to throw a pitch.
One week after going public Facebook's stock would be down 16% and everybody but the Massachusetts State Police are investigating what went wrong. Although we couldn't count on an IPO pop it is no surprise that Facebook is blaming Morgan Stanley; Morgan Stanley is blaming NASDAQ; NASDAQ is blaming Facebook; and government officials are tripping over themselves to blame everyone.
LoLo Jones would compare the difficulty of training for the Olympic gold medal in the hurdles with remaining a virgin. First of all, enough with the over-sharing people. Does everything personal have to be made public. Second, I would have guessed that jumping over those hurdles while barreling down a track at full-speed would have been much harder to do.
Former President Bill Clinton would be photographed in Monte Carlo with his arms around two porn stars...on second thought, to be honest, I would have thought that.
Going into Memorial Day weekend that the Red Sox would have more losses than wins and be in last place. I guess $173 million doesn't buy what it used to. The only solace to this whole train wreck is that Theo's Cubs are doing even worse. Terry Franconia is looking better and better every day.
Newark's Mayor and Democratic Party rising-star, Cory Booker, in the past week found himself in more positions than a yoga instructor. First he took the position that the Obama campaign strategy of trashing Bain Capital and Private Equity was wrong (Downward-facing dog). Then he reversed positions later that day and said that private equity is evil to win back a coveted speaking role at the Democratic Convention (Sun-salutation). My guess is that if he speaks, it will be mid-day, opposite Family Feud.
Greece would still be in the Euro. Enough is enough. How much money are the Europeans going to throw into the Grecian sink-hole before they realize that it's over. The concept of a unified currency looked good on paper and worked fine as long the economy was humming and debt was cheap. But adversity reveals character and obviously Greece has none. We will see soon if the rest of Europe has any.
The Ted Stevens prosecutors would get nothing more than a slap on the wrist for violating the constitution, denying a defendant exculpatory evidence demonstrating innocence and introducing perjured testimony. Is it me or can the government do whatever it wants to whomever it wants and get away with it. Is Justice so blind that prosecutors can purposely ruin a respected US Senator's life and career and when they get caught just say "never mind".
Who would have thought it?
Related Articles
Enjoy this post? Share it with others.