Tim Cahill: Why My Life is Better Without Cable
Tuesday, October 02, 2012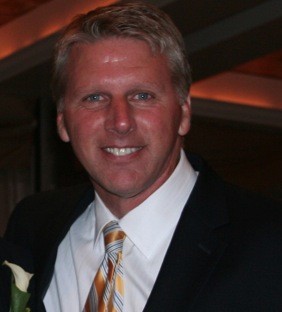 Last week my wife and I decided to get rid of cable. Life is suddenly more peaceful with 6 instead of 600 stations. Instead of pulling my hair out as I frantically switch between Bill O'Reilly, Anderson Cooper,Rachel Madow and Paul Begala, I now sit peacefully with Cee Lo Green, Christina Aguilera, Adam Levine and Blake Shelton. "The Voice" on NBC has replaced "The Factor" on FOX. No more Piers Morgan or Sean Hannity telling me how to think and what to believe. My blood pressure is down and I rarely go to bed anymore stressing about the state of our economy or whether liberal bias in the mainstream media is the reason why Barack Obama will get a second term.
I can now catch up on all those shows on CBS, NBC and ABC that I have been missing. My wife is happier and less stressed because I spend less time with the remote. There is something to be said for limiting one's choices. No longer are the options for television viewing greater than the menu choices at The Cheesecake Factory. I now get to choose between watching a singing show, another singing show, a dance show or a show about high school singers who dance... Life is good.
As a reformed political junkie, there are times when I start shaking uncontrollably, unable to know what John King's "magic wall" is telling us about which states are still in play for Mitt Romney. Does he still have a path to victory or is it blocked because people would rather have a glass of the "home-brew" at the White House with Obama than a Vanilla Coke with the former governor? It used to be that I would not feel satisfied until I heard about how Anderson Cooper was "keepin' em straight."
But I am getting better at dealing with the urges to call Comcast and have them " hook me up" again with The E Network, HGTV, the 25 different cooking shows and ESPN's SportsCenter. I know that I will be missing out on the raising of Duke Rancic, whether Kim Kardashian will make Kanye West her third husband or whether Chelsea Handler will ever host a show sober. But I believe that I will get through it. I mean, how can you not be pulled in by the plot twists and variety of shows on the networks?
After just one week I am totally caught up with the story lines in CSI, CSI Miami and CSI New York. And I am sure that it will not take me long to get back on track with Law and Order, Law and Order SVU and Law and Order CI. Although I will have to look for the Law and Order SVU on reruns as the show is not the same without Christopher Meloni as Lt. Eliot Stabler. There are new series being introduced the past two weeks such as "The New Normal" and "Revolution," that break new ground on network television. Imagine a show where the plot lines revolve around two gay men in a committed relationship trying to have a child while one of the older characters plays a homophobe. It doesn't get anymore original than that.
I am living proof that a man who was once hooked on FOX, CNN, ESPN and HGTV can be reformed by switching off the cable. It costs less and is better for your health. I am somewhat surprised that Michelle Obama has not yet taken up the cause. No cable limits the amount of fast food commercials you are subjected to. Because the mainstream media is all for Barack (so Sean Hannity used to tell me daily) I can see Michelle taking up the cause during the second term.
For two years I have resisted the urge to listen to talk radio. I am down to reading only two "real print" newspapers a day and now am free of the pull off cable television. Pretty soon I will be off the grid entirely. Then I will be ready to be an extra in the new network series "Revolution." But by then someone will have figured how to get the power back on, or it will be cancelled. There certainly are a whole lot more choices in life when you cancel cable.
Related Articles
Enjoy this post? Share it with others.