Tim Cahill: Why the Vice Presidential Debate Matters
Tuesday, October 09, 2012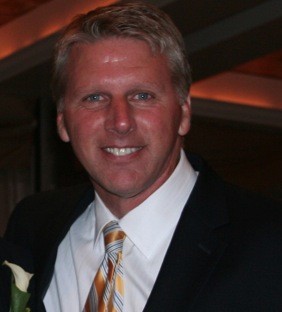 I may have to take back my firmly held sentiment that televised debates really do not matter after what happened after the first presidential debate last week. I was conditioned by the conventional wisdom that unless someone tells a whopper like Gerald Ford (Poland was not under Soviet domination in 1976), or completely freezes on a softball question (think Rick Perry), nobody will remember or care significantly about one evening in a two year-long campaign.
While neither of the two candidates fumbled badly on anything specific or created a "YouTube" moment, I am stunned by the amount of invective being hurled at President Obama for what was at worst a mediocre performance. Although he stumbled over his words occasionally and had far too many awkward pauses, I did not witness any meltdowns or obvious flubs that usually doom a candidate. His biggest mistake was that he gave Mitt Romney something he should not have; He allowed Mitt to look and sound presidential.
Now that millions of independent and undecided voters can now picture or imagine Mitt Romney as president, it will be up to Joe Biden to make sure that Paul Ryan does not get the same opportunity. At the end of the day, that is really the only thing that matters to people in a vice-presidential pick. Can that individual step up and assume the role of president if something happens to the president? Biden, despite his proclivity for gaffes and verbal blunders, has long ago passed that test. Paul Ryan, on the other hand, is still some ways away from passing.
There is no question that Congressman Ryan is whip-smart and extremely knowledgeable about budgets, deficits and the entitlement challenges that burden this country economically. But high-stake debates like the one that will take place Thursday are not like being a contestant on Jeopardy. If that was the setting, I have no doubt that Ryan would annihilate Biden. He would be Ken Jennings and Biden would be the Sean Connery character played by Darrell Hammond on SNL. The biggest test anyone running for high public office has to pass is can people imagine or visualize that person being President of the United States.
Obama passed the test with the "cool under pressure" demeanor he projected during the financial meltdown in October of 2008. Sarah Palin, on the other hand, badly failed over and over again, even though she exceeded expectations in her debate with Joe Biden in 2008. Ryan has the difficult challenge of seeming like a grown-up, experienced, leader when in fact he sometimes appears on stage like he just received his Eagle Scout badge. If he comes out dressed like he did when first chosen by Romney, in a sports jacket two sizes too large, he could end up reminding the public of Macauley Culkin in "Home Alone."
We all hate to admit that we judge our leaders performance often more on how they look and act, as opposed to what they say and stand for. But if the recent debate analysis is any indication, that is exactly how we do judge winners and losers when it comes to debates. I am not sure if it is reassuring or scary that after more than two hundred years of choosing presidents, that is still what it comes down to. If Paul Ryan comes out of the debate reminding voters of the obnoxiously smartest man in Jeopardy history, then Democrats can only hope that Joe Biden does not remind anyone of an aging James Bond playing the same game.
Related Articles
Enjoy this post? Share it with others.