Tim Cahill:The Summer of Whoopie Pies, Cheese Curds, Valentines, and Pussy Riot
Tuesday, August 21, 2012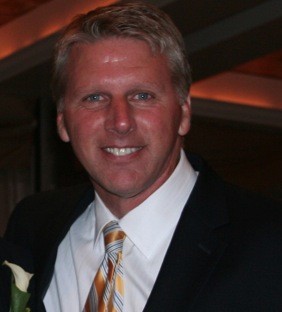 Who would have thought, as we entered the summer of 2012, what the big stories would be. We all knew that the Olympics would dominate for at least two weeks, but besides the presidential election, who could have figured what else would play big with the public. So here is my partial list, in no particular order, of the stories that may or may not be remembered ten years from now.
Whoopie Pies and Welfare
Could anyone have predicted that Andrea Taber, owner and baker of My Humble Pies, would create such a firestorm when she refused to sell her delectable wares to holders of the ubiquitous EBT cards? Is she the Rosa Parks of hard-working entrepreneurs who finally stood up and said, "enough is enough?" Will her principled stand resonate beyond the Braintree Farmers Market or simply be a sweet reminder of the political divide that dominated the summer?
Paul Ryan and Medicaid
When Paul Ryan was announced as Mitt Romney's vice-presidential running mate, he proudly described himself as a "cheese curd eating, catfish wrestling, Green Bay Packer-loving" native of Wisconsin. Before he uttered another sentence, the Democratic Party had him "pushing granny off the cliff." The big question for the fall is whether or not this presidential campaign will turn on the great issues facing this country like the economy, the national debt and entitlements; or will it return to the gutter at the bottom of the cliff?
The Boston Red Sox and Bobby V.
By now we all thought that the "greatest team of all time" would be in the thick of the pennant race and all memories of last year's September collapse would be just a dream. Well, a sub-.500 record, fourth-place and the train wreck that is Bobby Valentine promises that we will not be waking up from this nightmare this summer. There is no question that local sports fans are spoiled by success, but for $173 million, our baseball team should be at least competing for the "second" wild card playoff spot. Go Pats!
The Facebook Fiasco
Who would have ever imagined that the words "Facebook" and "fiasco" would be uttered in the same sentence. Go back and watch The Social Network again and you might be less surprised that it is turning out this way. To go from $38 a share to under $20 is simply not a good start for this social media stalwart. We may look back on this as simply a bump in the road or the growing pains of a cocky, young upstart. Or we may someday mention Facebook in the same sentence as MySpace.
Gambling Commission
They are laying down the law on horse-doping and committing themselves to cleaning up the racing industry! As an aside, if you plan on applying for a casino license, make sure that you and your relatives have their car registrations up to date and remove all tattoos. I bet that Bob Kraft is relieved to be out of the running.
Pussy Riot and Vladimir Putin
For singing an off-key rendition of a song critical of the president and his government in Halloween-type costumes on a church alter; three three young women of the punk band, Pussy Riot, have been sentenced to two years in prison. Thank God we live in a country where you aren't criminally prosecuted for disagreeing with the political party in power.
Who knows which of these "news stories" will have staying power. By next summer this year's whoopee pies will be stale. Paul Ryan might be back in Wisconsin. Facebook could be at $80 a share. And Pussy Riot might be doing a concert at sold-out Fenway Park while Tommy Lasorda, manager of the Red Sox, tries to entice Dustin Pedroia and Adrian Gonzalez to stop whining and start playing baseball.
Related Articles
Enjoy this post? Share it with others.