Tim Cahill: Why I Hate Televised Debates
Tuesday, September 25, 2012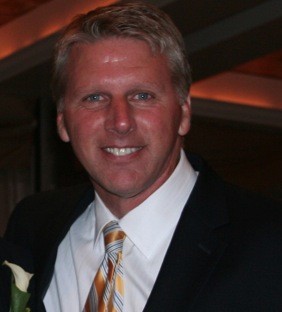 I know that I sound ancient and fossilized when I write this, but give me the good old days before Nixon-Kennedy when what you said in a debate meant more than how you looked or acted.
In last week's Brown-Warren debate much was made by the pundits in the "twittersphere" and elsewhere about how Scott Brown seemed tired and disinterested; and about how Elizabeth Warren did well to keep her head from "bobbing and weaving." What did either of them have to say about jobs, taxes and the direction of this country? Hard to tell by the comments.
The problem is two-fold: television and moderators. Before television took over as our window to the world, the public was forced to listen to what the candidates said as opposed to what they wore. During the 1960 presidential debate, those who listened on the radio thought that Nixon had won, while those who watched on television thought that Kennedy had won. It was the beginning of the era of style over substance. In 1980, Ronald Reagan appeared on television to many viewers for the first time as a president not an actor playing one, while Jimmy Carter seemed befuddled and in over his head. And in 1992, poor George H.W. Bush got caught looking at his watch to see when the torturous ordeal would be over.
As someone who has been through many debates, that is the first thing you think of when you get up there: when is this going to end? But Bush got caught looking on television and the pundits had a field day with it. To this day, it is all anyone remembers about the 1992 presidential debates. A far cry from what is remembered about the 1858 debates between Lincoln and Douglas in Illinois.
There, the two candidates went back and forth for hours in front of a live audience of tens of thousands. To this day nobody remembers how homely and awkward Lincoln was at the podium or how short and flamboyant his opponent Douglas was. Instead, it was the substance of their debate about the institution of slavery and their differing visions for the future of the country that still resonate 154 years later.
Which brings us to my second point about what is wrong with debates today, the moderators. Why has it become necessary to have the nightly news reader standing between the candidates asking them the questions that they want answered? Why is it that we do not trust the candidates to question each other and parry back and forth the way debating is still taught in high school and college?
I like Jon Keller and think that he is a first-rate political analyst. But that does not mean he needs to be controlling the questions and steering the debate to particular subjects. It would have been interesting and informative to see how Scott Brown would have brought Elizabeth Warren's Indian ancestry up himself were he not handed the "live grenade" by Keller.
One of the most important functions of serving in the United States Senate is to be able to debate your opponents from the other party. Why are we kept from seeing these two candidates function in a setting that best approximates this important skill set? If you cannot sell your ideas to the public directly and without a media inquisitor, what makes anyone think that either of these two will be successful on the much bigger and more important stage of the US Senate.
In the end, it is all about ratings, eyeballs and page-views. This is why the Olympics on NBC have turned into a two-week long women's gymnastics meet. This is why the television networks political conventions are nothing more than a four-hour infomercial for the political parties. And this is why the Kardashians are the only show left on E Network!
So get ready for David Gregory of NBC's Meet the Press to steal the show at the next debate in Lowell on October 1st, and for the blogosphere to go into overdrive asking the questions on every voters' mind.
Why does Scott Brown wear a button-down collar? How much did the barn coat really cost? Should Elizabeth Warren replace the professor spectacles with contact lenses before it is too late?
Related Articles
Enjoy this post? Share it with others.