Arthur Schaper: MA Politicians and Doctors Behaving Badly
Friday, April 04, 2014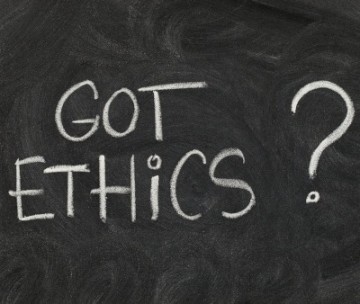 In deep blue (Democratic) states throughout the country, politicians and professionals are behaving very badly. In California,
three state senators have been embroiled
in pay-for-play bribery, fraud, and gun-running. Illinois is synonymous with corruption,
as governors go from
the state house to the big house with embarrassing regularity.
In Connecticut
and
New York
, governors are indicted hundreds of thousands of lawful gun-owners as felons.
Rhode Island's rogues' gallery
has exploded with its latest set of shenanigans, forcing out the latest Speaker Gordon Fox, who may join a long list of convicted felons.
Anything but puritanical
And now there's Massachusetts.
From "Mr. Governor" Deval Patrick's pushes for taxes on everything, despite his never-ending fight with failed health care websites, to three prior Beacon Hill House Speakers arrested and arraigned, and felonized, the Bay State is anything but puritanical when it comes to the affairs of state.
Two tragic cases are taking up time, energy, and the dwindling integrity of Massachusetts' major institutions. Starting with the statewide probation department, the Boston Globe's revelations of racketeering scandal may implicate judges as well as legislators, who were involved in pandemic pay-for-play. In another, Massachusetts residents are witnessing the forced sequester of a sick child from her parents because of the medical staff at Boston Children's Hospital, where overzealous diagnoses have given way to the state's jealous refusal to release an admitted patient back to her parents.
Probation Department case
Let's examine the probation case first.
The statewide Probation Department, headed by Commissioner John J. O'Brien, with his top deputies Elizabeth Tavares and William Burke, concocted a massive scheme where legislators would offer specific candidates for employment in the Massachusetts Probation Department. In exchange for hiring the candidates tapped by lawless lawmakers, the Probation Department received more funding from the same legislators.
Back-scratching at its most basic, and base. Think about it. If I want to feather my political nest for higher office, I want to make nice with public sector unions, ensuring their endorsements, their votes, their own campaign dollars, and their manpower. What better way to create a dutiful and well-funded following than to endorse the application and enrollment of selected "private citizens" in the public sector?
And O'Brien and attending deputies do well for themselves, too, developing their own base of loyal workers beholden to them, as opposed to the public whom they are sworn to serve and protect.
Such arrangements force out qualified candidates, and endanger juveniles and at-risks criminals, all of whom need support for proper integration back into society. And no one should neglect to point out that cutting out the most qualified for the most connected misuses taxpayer funds. How easy it becomes for a one-party government to spend other people's money, without any viable (or available) opposition.
MA medical controversy
Let's probe the medical controversy/custody case next.
Justina Pelletier is a struggling fifteen years old, diagnosed with mitochondrial syndrome by Tuft's Medical Center. This disease impedes the energy producing elements in her cells, which give way to cell death, damaging major organ systems and frustrating the life and health of the patient.
Despite the grim details of this disease, Justina lived a fairly normal life, until she caught the flu. Then her West Hartford, Connecticut parents took their sick and frail daughter to Boston Children's Hospital. Instead of investing their resources to revive the young lady's health, the BCH doctors gave their own second opinion, arguing that Justina was suffering from a mental illness. When the parents tried to take back their daughter, the hospital refused to release the child. The state police and then the Department of Children's Services got involved, and have thus effectively turned her into a ward of the state of Massachusetts.
Claiming that the parents are inducing Justina's illness into her body, BCH's doctors have riled up the parents, who are choosing to fight back, demanding their child back.
Currently, Justina resides in a psychiatric ward, waiting to go home, dying every day. In the meantime, Justina's parents can visit her in person only once a week, and call her twice (now once) a week for twenty minutes. Recently, a judge ruled against the parents' latest attempt to get their daughter back, which may guarantee that Justina remains a ward of the state until she's 18.
State agencies like the Department of Children and Families can go to extremes, sometimes out of the best of intentions, but with a one-party corrupted state like Massachusetts, one has to consider the Commonwealth's interest at prolonged interest in maintaining its stay in people's lives as long as possible. Justina's father has even blasted the doctors for holding onto his daughter for research purposes..
One has to wonder about Connecticut Governor Dannell Mallory. Why won't he intervene on behalf of his constituents? Mallory's probably too busy playing the progressive playbook: forcing up the minimum wage, registering en masse law-abiding gun owners firearms, expanding government control into every area of his constituents' lives. A state agency withholding a child from her parents is probably not surprising or even offensive.
It is now up to Massachusetts voters, who hopefully will be outraged enough to end one-party corruption in their state.
Arthur Christopher Schaper is a teacher-turned-writer on topics both timeless and timely; political, cultural, and eternal. A life-long Southern California resident, Arthur currently lives in Torrance. Follow him on Twitter @ArthurCSchaper, reach him at [email protected], and read more at Schaper's Corner and As He Is, So Are We Ministries.
---
Related Slideshow: 9 Challenges Facing Worcester's New City Manager
Now the Edward Augustus is serving as City Manager for Worcester, GoLocal reached out to the city's leaders to find out what they believe are the biggest challenges Augustus will face in his new role.
Related Articles
Enjoy this post? Share it with others.