GoLocalWorcester's MINDSETTERS™
Friday, February 17, 2012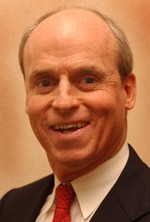 GoLocalWorcester.com features the most impressive array of political and policy views delivered by columnists, titled MINDSETTERS™.
GoLocalWorcester.com's MINDSETTERS™ have today or have in the past include:
Tom Finneran, former Speaker of the House
Bill Delahunt, former U.S. Congressman (D-MA)
Grace Ross, Progressive Community Activist
Paul Giorgio, Democratic strategist
Ed Augustus, former State Senator (D-MA)
Chris Pinto, Worcester Republican Party
Tim Cahill, former State Treasurer (D-MA)
Matt Amorello, former State Senator (R-MA) and former chairman of the Massachusetts Turnpike Authority
Ravi Perry, former head of the Worcester NAACP
Paul Levy, leading healthcare blogger and former CEO Beth Israel Deaconess Medical Center
Tracy Novick, Education Expert and School Committee Member in Worcester
Enjoy this post? Share it with others.