NEW: WPI Professor to Give Lectures Around the World
Friday, June 01, 2012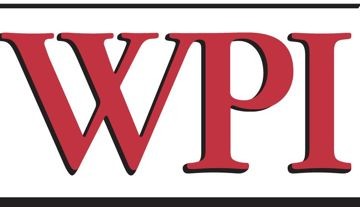 Professor of electrical and computer engineering,
Alexander Wyglinski
, of
Worcester Polytechnic Institute (WPI)
, has been selected as a distinguished lecturer and will be delivering talks around the world.
Wyglinski's field of study – software defined radio – has earned him this recognition by the Vehicular Technology Society (VTS) of the Institute of Electrical and Electronics Engineers (IEEE).
There are 5,500 engineers, scientists, students, and technicians worldwide who belong to VTS, and as part of this innovative group, Wyglinski will help to advance theory and practice of electrical engineering as it applies to various forms of transportation, including to land transportation, railroads and mass transit, mobile communications, vehicular electrotechnology equipment and systems, and land, airborne, and maritime mobile services.
Wyglinski is the founder and director of the Wireless Innovation Laboratory at WPI conducts research on cognitive radio, dynamic spectrum access, spectrum measurements, and software-defined radio, among other areas within wireless communications. His work has been funded by the National Science Foundation, The Mathworks, and other organizations.
The WPI professor is interested in developing innovative technologies and techniques that can be used to expand the use of limited radio spectrum, which would greatly increase wireless capabilities, apps, and users
Wyglinski's research shows that the current use of the radio spectrum and technologies can be expanded. His work with cognitive radio and software-defined radio hints at opportunistic use of underused spectrum for the future.

Related Articles
Enjoy this post? Share it with others.