Quinsigamond Community College To Celebrate Manufacturing Day
Thursday, October 03, 2013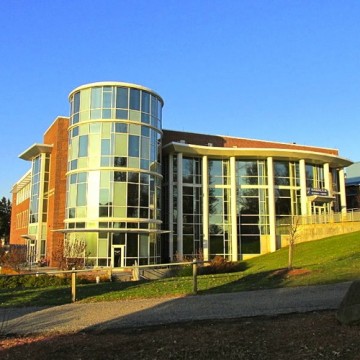 Quinsigamond Community College
(QCC) will celebrate Manufacturing Day on Friday, October 4. In recognition of its successful manufacturing technology education program, the college will host a film screening, display student projects, and facilitate tours of Metso Automation, Inc. in Shrewsbury.
The event will be open to the public, and begins at the Hebert Auditorium at 10AM with a screening of the documentary The American Made Movie.
"This is QCC's first Manufacturing Day celebration," said Kathy Rentsch, Dean of the School of Business, Engineering and Technology at QCC. "With our campus activities, we will promote manufacturing as an innovative and exciting career path and will help students, faculty, and the public at large understand its importance in the regional and statewide economy.
"But perhaps, even more, we want to promote innovation, invention, creativity and entrepreneurship thereby encouraging our students to bring their good ideas from concept to market," Rentsch said.
According to a press release by QCC, Manufacturing Day is "a nationwide event designated by the National Association of Manufacturers to increase public awareness about the value of manufacturing in the U.S. economy and the opportunities available in a manufacturing career."
Quinsigamond Community College's manufacturing technology education program offers both degree and certificate program options. QCC is celebrating its fiftieth anniversary this year.

Related Articles
Enjoy this post? Share it with others.