Rob Horowitz: Brewer Veto Cripples Effort to Roll Back Gay Rights
Tuesday, March 04, 2014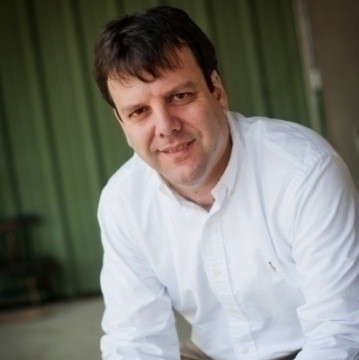 Governor Jan Brewer's (R-AZ) veto last week of a measure giving business owners the right to deny service to gay customers and others if it violated their religious beliefs dealt a powerful blow to a rearguard effort by social conservatives to dent the growing momentum behind marriage equality and other initiatives that are rapidly propelling gay and lesbian Americans towards full equality with their fellow citizens. The legislation would have provided a legal shield for outright discrimination as long as it is cloaked in a religious belief. Its adoption by Arizona would have provided a boost to campaigns to advance similar bills in Georgia, Idaho, Maine, and Mississippi.
As a prominent conservative elected official, Governor Brewer's veto—done after she carefully considered the political pros and cons—sends a message to other conservatives to proceed with caution on this political hot potato. Brewer faced fierce pressure to veto the measure from the business and corporate sector as well as from national Republicans—the same powerful forces that would likely be activated if progress towards adoption is glimpsed in any of the other states where this kind of legislation has been introduced.
Bad for business
The business sector weighed in because they were concerned about the negative economic consequences of adopting the legislation, including the possibility of groups boycotting Arizona. As The Los Angeles Times reported, Apple, American Airlines, Marriott, and Delta Airlines were among the companies imploring a veto.
Smaller, local businesses also joined the effort. For example, according to NPR, Tuscon's Rocco's Little Chicago Pizza received much media attention for posting a sign warning patrons that the restaurant reserves the right "to refuse service to Arizona legislators."
Opposition from heavy-hitters
The NFL added their voice of opposition to the measure, raising alarm bells that next year's Super Bowl, scheduled to be played in Arizona, could be moved to another state. It was precisely because of this concern that the Arizona Super Bowl Host Committee voiced their disapproval of the legislation, proclaiming it would "deal a significant blow" to the state's economy. The prospect of losing the Super Bowl is more than a theoretical threat to Arizona residents—the 1993 Super Bowl was moved from Arizona to California because the state repealed Martin Luther King Day as a state holiday.
Republican national leaders including both of Arizona's US Senators, Jeff Flake and John McCain, as well as Mitt Romney urged a veto. Nationally, Republicans—even if they don't support same sex marriage—do not want to seem harsh or unwelcoming of gay Americans. According to recent polling, even a plurality of Republicans under 50 support same sex marriage. As the Republican National Committee's own analysis of their recent national election failures accurately points out, "Already, there is a generational difference within the conservative movement about issues involving the treatment and the rights of gays—and for many younger voters, this issue is a gateway into whether the party is a place they want to be."
As American history shows, discrimination dies hard. But the Arizona result demonstrates that in the case of gay and lesbian Americans it is dying. And that is truly some good news.
Rob Horowitz is a strategic and communications consultant who provides general consulting, public relations, direct mail services and polling for national and state issue organizations, various non-profits and elected officials and candidates. He is an Adjunct Professor of Political Science at the University of Rhode Island.
---
Related Slideshow: 10 Historically Bold Moves Made By Big Companies
Related Articles
Enjoy this post? Share it with others.