Rob Horowitz: Obamacare: Hold the Shovels
Tuesday, December 03, 2013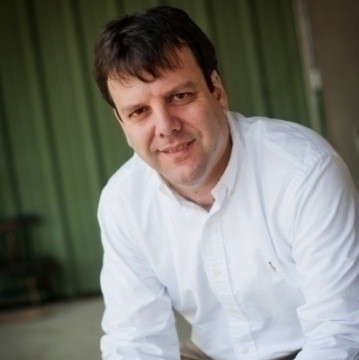 The self-inflicted wound of the botched October launch of
Healthcare.gov
—the national web site designed for individuals and small businesses to purchase insurance under Obamacare—has done far more political damage than years of loud and insistent Republican attacks. National polls record a significant decline in support for the landmark law, which was not popular in the first place, along with a significant drop in President Obama's over-all approval rating with specific measures of trust in President Obama moving below 50% for the first time in his Presidency. The widespread operational difficulties are also making it much harder to meet the goal of 7 million new people signed up for health insurance by the March 31, 2014 deadline for purchasing it.
State exchanges
But people who are dancing on the grave of Obamacare, otherwise known as the Affordable Care Act, are doing so prematurely. While as the insurance companies are accurately pointing out there are still major backend difficulties to surmount, it appears that the White House met its self-imposed deadline of November 30 for fixing most of the access problems for consumers. Further, by and large, states that built their own exchanges, the preferred method for individuals purchasing new insurance policies as outlined in the new law, are signing up people at a good pace. Kentucky, California and Rhode Island are examples of state health care exchanges that are working particularly well. Also, data now available from some of the state exchanges show that a sufficient percentage of young healthy people are enrolling. This is a critical component to keeping the price of new insurance policies with-in bounds.
Giving credit where credit is due
Lost in the understandable focus on the problems with the website, is the fact that it is just one aspect of a sweeping comprehensive and needed reform of our broken health care system. Among other important features, Obamcare prevents insurance companies from denying insurance to people with pre-conditions; offers strong incentives for stepped-up primary care and preventive medicine; puts in place needed cost-containment measures and for participating states expands the amount of people eligible for health care coverage under Medicaid.
Premature celebration
Obama is also lucky in his 'just say no' opponents. Congressional Republicans do not help their cause by doing flamboyant end zone dances over the problems with the web site. Further, they continue to fail to offer any real substantive alternatives. As a result, they look as if the pre-Obamacare status quo, including unsustainable rising costs and 48 million people without health insurance is just fine with them.
Growing pains
While the jury is certainly out about how well Obamacare will end up working, it is still very much alive and kicking. The history of sweeping policy reforms are that they usually require some adjustments during the implementation phase and it is clear already that this law will be no exception. The goals of the Act remain important and essential and it will be ultimately judged by how well it meets them over the long-term—not on its admittedly shaky beginning.
Rob Horowitz is a strategic and communications consultant who provides general consulting, public relations, direct mail services and polling for national and state issue organizations, various non-profits and elected officials and candidates. He is an Adjunct Professor of Political Science at the University of Rhode Island.
---
Related Slideshow: Check Out The Grades: Massachusetts Hospitals Report Card
A recent survey released by The Leapfrog Group assigns a Hospital Safety Score, using the report card system of A to F to each of the hospitals in Rhode Island. These grades are based on expert analysis of injuries, infections and errors that cause harm or death during a hospital stay.
Let's see how each of Massachusetts' hospitals were graded from highest to lowest:
Related Articles
Enjoy this post? Share it with others.