Tim Cahill: The Worcester County of Ohio
Tuesday, March 06, 2012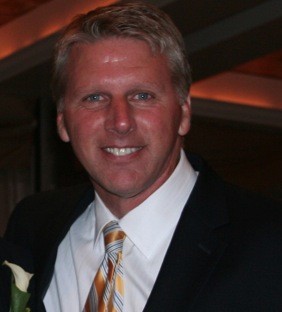 Today is Super Tuesday and if you are waking up in Stark County, Ohio you may very well be deciding who the next President of the United States of America is eight months before the actual election. But first a little history. The state of Ohio has given us more presidents than any other state in the union(eight). And even though no Ohioan has won the White House since the unfortunate Warren Harding in 1920, the state has continued to pick the winner of virtually every race since.
To win Ohio, you must win Stark County(unless your name is John Kerry, the only candidate in recent times who won Stark County and lost Ohio and the White House). It is known nationally as the bell-weather county of American politics. Every election-cycle the national media descends on this hard-scrabble spot in the northeast center of Ohio, home to the NFL Hall of Fame, to find out what they are thinking and who they are voting for.
For the four remaining candidates for the Republican nomination, this county will probably determine who wins this race and quite possibly the presidency. And this piece of Ohio real-estate is remarkably similar to our own Worcester county(full disclosure: I spent time in Canton, Stark's county seat, working for John Kerry in the 2004 presidential election). It is made up mostly of middle and lower middle-class people and once was a hub of manufacturing and industry.
Although Stark County has less than half the population of Worcester County the demographics of the two counties are almost exactly the same. Stark County is 90% white, while Worcester County is 89%. Both have approximately 500-600 people per square mile. The median family income is about $47,000. Per capita income is between $ 20-$22,000 and exactly 9.2% of the population lives below the poverty line.
Why does any of this matter? Because to win the race for the White House a candidate must appeal to the concerns and worries of middle-class America; places like Stark and Worcester County. If Mitt Romney wasn't a favorite-son candidate here in Massachusetts, we could draw significant conclusions from the vote here in Worcester County. But Ohio is different. Even though Rick Santorum represented neighboring Pennsylvania, he can't be considered the favorite unless he can continue to appeal to middle-class voters and their economic concerns.
The only way to do that is to focus solely on the economy and drive home your solutions to our current fiscal problems. Whoever is able to convince the people of Ohio, specifically Stark County, that they understand their problems and have a plan to solve them, will win today. And then that person will have a real case to make to the Republican Party that they stand the best chance of defeating Barack Obama in November.
Thus far Mitt Romney has been unable to close the deal because he has not been able to make that crucial connection. Four years ago, it was then candidate Barack Obama, who was having trouble connecting with Stark and Worcester County voters. Whether Romney can turn this around, as Obama eventually did, will be crucial to whether or not he can ultimately win.
He can still grind out enough victories to keep his delegate lead and keep crushing his opponents with negative ads. However, in order to spend the next four years living at 1600 Pennsylvania Avenue, he is going to have to convince the people of Stark and Worcester Counties that he can solve the big, economic problems that confront this nation.
Enjoy this post? Share it with others.