ALPHA MALE: Dressing Right for Temple + Church
Wednesday, October 12, 2011
When people hear my last name is "Streisand", they typically ask if my aunt's name is Barbra or if my uncle is a Rabbi. People are correct to assume I am a Jew and my goal this week is to shed some Chanukah candle glow on appropriate dress for Bahtmitvahs, weddings, and Saturday nights at the Temple.
Not a happy enough New Year
Interestingly enough, this week's article was inspired by a disappointing showing by some of my Jewish brotherhood during the recent holiday. It was disappointing to see so many men dressed in very casual clothing. I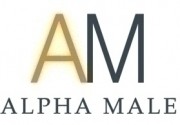 understand the rise of the casual – heck, I even dress some of my younger entrepreneurs in jeans for their time in the office. That said, there are certain places and events the call for proper dress. Many of these places and events are religious in nature.
Weddings dos
Starting with weddings – when most guys get married, they rent a tux. If you're not the groom or in the wedding party, the general rule is to wear an outfit that shows honor to be attending the special occasion. Be respectful of the bride; she doesn't want you to look like a slob.
DO: Wear a dark suit, preferably navy or charcoal to be authoritative and dressy.
DO: Ties are necessary and should complement, not dominate the outfit.
Bar Mitzvah don'ts
Bar Mitzvahs represent the passing of life into manhood, and men should dress masculine to match. Make sure your shoes are shined, hair is combed, and your shirt is crisp. Remember, you're going to be around a plethora of 13 year olds and your job is to set the example of adulthood.
DON'T: Don't be the guy embarrassing himself on the Bar Mitzvah dance floor…and don't be the guy out-dressed by the scores of kids at the party.
Beyond attire
Finally, the Temple is a place of respect. During the High-Holiday a few weeks ago, I was seated next to a gentleman who came direct from a cologne bath. Some advice – guys, relax on the cologne. The smell becomes obnoxious over the course of a service and the fragrance wafts around the room. At least six rows of people left Temple with a headache and awful taste in their mouth due to this guy's own high holiday with his bottle of cologne.
Make sure you have One Good Suit
Overall, every man should have at least one good suit for all formal occasions. Whether you want to go to services or not…it is important to dress as if you want to be there. At the very least, blend in…and if you do stand out, make sure it is for the right reasons.
As both the president and owner of Marc Allen Inc, Marc Streisand takes the custom clothing business very personally. Having enjoyed a successful career in the clothing industry since 1985, Marc brings his clients extensive specialized experience in menswear. Prior to taking over the Marc Allen store in March 2005, he cultivated his knowledge of luxury male attire in New York and his home state of New Jersey, where he began his vocation at Wallach's Specialty Stores. Nothing gives him greater pleasure, he says, than seeing raw cloth transformed into a custom outfit that can directly impact his customer's lifestyle.
Related Articles
Enjoy this post? Share it with others.