Fit For Life: Decisions, Decisions, Decisions…
Sunday, November 26, 2017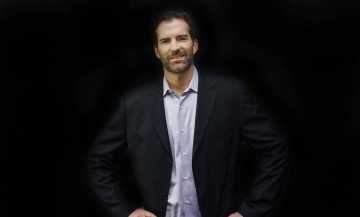 You know what time is coming....yup, the time you toss all of your hard work, eating well and exercising out the window and say, "I'll get back on it in January!". Many decided this after gorging themselves this week at their Thanksgiving feast. It's that time when we look towards New Year's Day and devise a plan to lose weight, be more active, slow down, find balance, save money, etc, etc, etc.
What usually happens with these goals? How long do they tend to last before you fall off the wagon little-by-little until all the good intentions are a vague memory? Look back on last year and take an inventory. How many of last year's goals have you completed?
It's the decisions we make that dictate who we are, and what we can be. As you think back over the previous year think about some of the things we have done or been doing and decide what we need to change, improve, eliminate, or start doing.
It's all about making the right decision. When you talk about health, I believe 90% of the the population could be healthy if they made the big decision to do so. Most of what ails us, comes from the decisions we make. All the bad decisions. I understand motivation and discipline play a huge role in your success, but the decision to act, is the first step.
Reaching your goals is a step by step process, and the decision to improve is the first step. It parallels self-awareness, and being aware that you NEED to make a change is where we all begin. We all have choices, and the information is out there, so if you decide you want to be more fit and healthy, then make it a priority and do it.
We wake up in the morning and we have to decide what we will do from that point on. Go to work, shower, brush your teeth, or roll back over and hit the snooze button. Next you have to decide if you are going to eat a healthy breakfast or not. If you do, you will have more energy, feel better, stoke your metabolism and be more productive at whatever it is you are doing. If you decide not to, or eat some garbage from a drive thru or convenience store you are setting yourself up for problems like being tired and lethargic all day, being moody, getting sick or a headache, and being less productive.
When you get into your vehicle you are faced with more decisions. Should you fasten your seatbelt, or play roulette with your life. Should you speed and drive recklessly or obey the law. When lunch time arrives, did you decide that bringing a healthy lunch was a good idea, or are you going out for a saturated fat laden, artery clogging, lunch. Again, if you made the decision to follow the path to good health, this would have been a priority the night before.
Ok, so now the work day ends and you have two choices, hang with colleagues and hit the bar, or head to the gym? The decision is yours. Then you decide if you are going to hit a guy with no guidance or coaching, and attempt to figure things out for yourself, or are you going to come to Providence Fit Body Boot Camp and get guaranteed results? Again, another decision. And every decision you make has some sort of impact on your life.
So what I am saying is that we are faced with decisions every day. Some easy, some difficult. We can either make the wise one, or come up with excuses when we make a poor one. Usually when you think something through for a bit, you realize what the smart choice is. The issue is that sometimes we don't always make the smartest decision.
You could live a life of vitality, high energy, strong immune system, pain free movements, or you could spend your life overweight, sick, on medication for every ailment, and visiting doctors and hospitals. It is up to you to decide, commit, and do the right thing for yourself.
I would advise everyone NOT to wait until January first to make the decision to better health, Just think if you start working out and getting fit – now - you could actually be 10 lbs. lighter going into 2018.
Make that smart decision, and of course I'd love it if you would join Providence Fit Body Boot Camp…because THAT would make a great choice.
Matt Espeut, GoLocal's Health & Lifestyle Contributor has been a personal trainer and health & fitnesss consultant for over 25 years. He is the owner of Fitness Profiles, a one on one, and small group personal training company, as well as Providence Fit Body Boot Camp, located at 1284 North Main St., on the Providence/Pawtucket line. You can reach Matt at (401) 453-3200; on Facebook at "Matt Espeut", and on Twitter at @MattEspeut. "We're all in this life together – let's make it a healthy one.
---
Related Slideshow: The 7 Best Health and Fitness Apps
Here is a list of some of the most obsession worthy health apps.
Related Articles
Enjoy this post? Share it with others.