Former Girls Inc. CEO Cathi Coridan Publishes First Book
Monday, September 30, 2013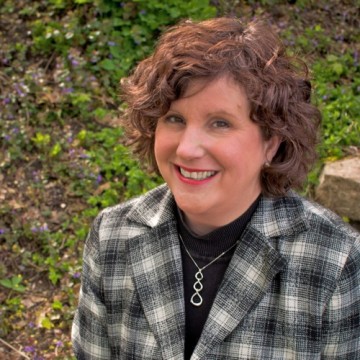 Cathi Coridan served hundreds of Central Massachusetts residents during her years as Chief Executive Officer of
Girls Inc. of Worcester
from 2008-2010 and as Grants Manager for
Friendly House
from 2010 to 2013. Now, she's turned her attention to helping millions with a new book spawned from her recent battle with cancer. The
Can Do Chronicles
is Coridan's new e-book, and it will release on
amazon.com
this Friday, October 4th.
Coridan had left Girls Inc. when her cancer prevented her from working full time; she turned to seeking treatment. Just 2 weeks before her last day at Girls Inc, her husband learned his job in Springfield was going to be eliminated.
The Can Do Chronicles recounts how Coridan plowed through the past few years with a Can Do attitude, and is now living a very full time life with her husband and their new jobs in Washington, DC.
Inspiration and guidance
It also provides a guide and inspiration to people struggling to overcome similar challenges, "to help people foxus their lives on what they can do in the face of adversity," Coridan says, by answering three simple questions:
1. What can I do?
2. If not that, then what else can I do?
3. Just because I can, do I?
This last question sets Coridan's apart from inspirational books already on the market because it puts the focus on the reader's journey forward, granting them the wherewithal to adopt CAN DO easily and readily in their lives. Consider Coridan's "Ready to Wear" advice--easily applicable to anyone in any situation; one chapter covers her trip moving from Massachusetts to the DC area while writing grants in the back of her car to keep an income rolling in while her husband looked for a new job. Her perspective is rooted in her strong faith yet is not absent of moments of self-doubt and downward spirals. A self-described "always-searching Catholic," Coridon peppers her real life tales with larger spiritual meaning and unapologetic humor.
The power of stories
"I am a strong believer in the power of stories because they open us up to understanding life, its mysteries and its lessons more dynamically," Coridan said. "It is in this spirit that I share my story with the world in The CAN DO Chronicles. My hope is that people who read my story will learn about how I was able to knock the chip off my shoulder and find inspiration to focus their lives on what they CAN DO."
"My new approach to life intentionally focuses on both possibilities and gratitude," Coridan said. "In time CAN DO took on a life of its own and I realized that CAN DO became too much a part of me and important to risk losing it. For me, there is no going back".
The CAN DO Chronicles e-book will be released on amazon.com on Friday, October 4, 2013 as a Kindle book. (You can read it on any computer, smart phone, or tablet using Amazon's free Kindle software available at: http://amzn.to/175GXrj) Please also visit facebook/candochronicles; [email protected], and Coridan's blog, candoblog.com.
Related Articles
Enjoy this post? Share it with others.