CHART: The Most and Least Diverse Private High Schools in MA
Saturday, June 01, 2013
See how Massachusetts' most--and least--diverse private high schools stack up against each other in GoLocal's first-ever ranking. Utilizing data filed by each school with the Institute for Education Science's
National Center for Education Statistics
, GoLocal researchers assessed each of the Commonwealth's public and charter high school's overall racial balance. (
For more on the methodology, go here.
) The more balanced a school's enrollment was across all race categories as named by the NCES, the higher it ranked.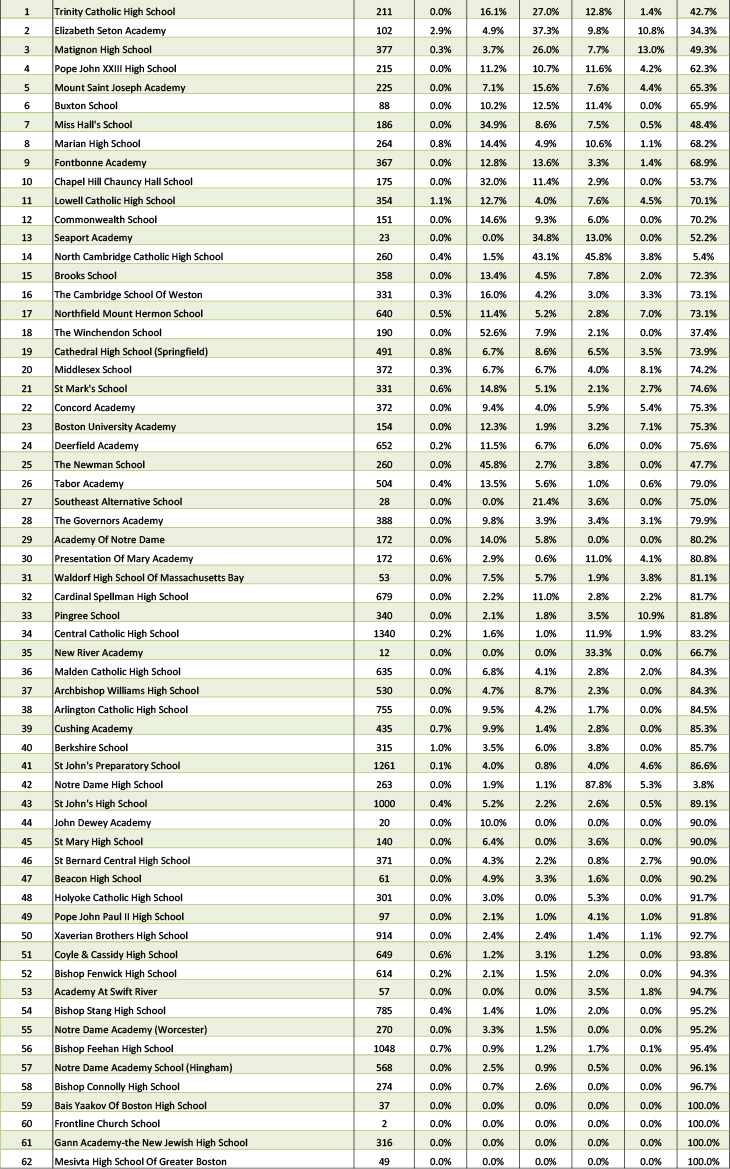 Source: Institute for Education Science's National Center for Education Statistics.
Note: Since the latest data reporting on the CES site, New River School has closed.
Related Articles
Enjoy this post? Share it with others.