Leonardo Angiulo: Freedom of Information in Action
Monday, April 14, 2014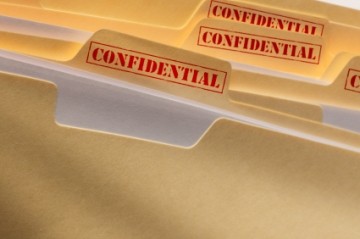 Opinions about the
American Civil Liberties Union
are varied. Some might call them renown for their efforts, some might call them notorious. Whatever your opinion their legacy is a result, in large part, of their very public lawsuits through the years. According to their
website
the purpose of their efforts is to protect our constitutional rights like free speech, equal protection under the law, due process, and privacy. Their detractors might allege they are mere contrarians or use even less polite language.
Most recently, the Massachusetts chapter filed suit in Federal Court to compel the production of some records. And not just any records. In their press release on April 10, 2014, the ACLU focuses their attention on a particular group of federal, state and local law enforcement agents working together on investigations of terrorist threats. Their collaboration is known as the "Joint Terrorism Task Force" and the questions raised by the ACLU are what, exactly, do they do and who do they answer to?
The ACLU pushing for public disclosure of certain information is not novel. What caught media attention this past week was that they are seeking information about the role Joint Terrorism Task Force members allegedly played in the death of Mr. Ibragim Todashev during an interrogation in Florida. Of note is that the law enforcement members involved were two Massachusetts State Troopers and an FBI agent assigned to the Boston Field Office. So, you might ask yourself, how does one go about asking questions regarding Federal and State Law Enforcement agencies combating terrorism? The answer is found in federal law.
As referenced in the ACLU's federal lawsuit the Freedom of Information Act is the statutory means by which citizens access government records. According to the plain language of the law, cited as 5 USSC §552, government agencies must produce records to any person so long as the requesting party reasonably describes such records and follows the correct procedure as outlined by the agency in question. Not only do agencies have to comply but they have to do so promptly.
One problem is that, as you can imagine, fighting crime and terrorism are fairly sensitive tasks. Public discussion about ongoing investigations in either scenario might get people hurt or prevent a successful completion of a mission. So, in an effort to make things work for everyone, the Freedom of Information Act includes some meaningful exceptions to what must be turned over.
Specific to this case is the exception preventing disclosure of records that interfere with enforcement proceedings. After requesting records relating to circumstances surrounding the death of Mr. Todashev the ACLU was told that the described exception would be invoked. Needless to say, the reason why this made news is that the ACLU doesn't accept that finding and seeks court involvement to get what they want.
While this is a single case, with a set of facts that some find difficult to talk about, the situation is part of a bigger picture. The Freedom of Information Act is the way for the public to know what happens behind the closed doors of our government. While there are some important restrictions on what can be produced and when it is the nature of the human condition to disagree. Thanks to our system of government any dispute between citizen and federal agency can be resolved in our courts.
Leonardo Angiulo is an Attorney with the firm of Glickman, Sugarman, Kneeland & Gribouski in Worcester handling legal matters across the Commonwealth. He can be reached by email at

[email protected]

.
---
Related Slideshow: New England's Strangest Laws
Related Articles
Enjoy this post? Share it with others.