NEW: MA Medical Society Applauds CVS for Terminating Tobacco Sales
Wednesday, February 05, 2014
Today, following the announcement that CVS Caremark would discontinue the sale of tobacco products in their stores, Robert Dunlap, M.D., President of the Massachusetts Medical Society, issued a statement in support of the decision.
Robert Dunlap's Statement:
"The announcement that CVS Caremark will no longer sell tobacco products in its stores is a welcome and exciting step in the continuing campaign against the leading cause of preventable disease and premature death in the United States. Following on the heels of the U.S. Surgeon General's 50th anniversary report on tobacco issued last month, this decision represents a milestone in tobacco prevention efforts by eliminating the availability of tobacco at more than 7,600 CVS/pharmacy locations nationwide.
It has long been the position of the Massachusetts Medical Society that the sale of such products in health care facilities is inconsistent and contradictory with health and well-being.
As a cardiologist for 34 years, I have seen the devastating effects of tobacco on too many patients for far too long. Heart and respiratory diseases, stroke, and other disorders related to smoking have taken a huge toll.
We must remember that nearly 44 million American adults still smoke, and tobacco accounts for some 443,000 deaths each year. Tobacco use also claims a huge part of our nation's health care expense, at $96 billion in direct medical costs annually.
The medical evidence on the personal and public health consequences of tobacco use is overwhelming. Dozens of reports by the U. S. Surgeon General over five decades have made that abundantly clear.
We especially hope that young people recognize the significance of this decision. Nearly all tobacco use begins in childhood and adolescence, and every day, more than 1,000 youth under 18 become daily cigarette smokers. The use of multiple tobacco products, also, is common among young people, with smokeless tobacco, flavored cigars, electronic cigarettes, and similar new products posing more challenges.
CVS Caremark's action reinforces a powerful message that tobacco harms and kills and that tobacco has no place in a facility whose primary purpose is health care. Most importantly, it will help to save lives, reduce illness, and contain health care costs.
We urge others to follow the company's lead."
---
Related Slideshow: Black Market Cigarettes in New England
Scholars at Michigan's Mackinac Center for Public Policy have analyzed tobacco sales data to estimate smuggling rates for each state.
The report uses 2011 data and finds that smuggling rates generally rise in states after they adopt large cigarette tax increases. Smuggling rates have dropped in some states, however, often where neighboring states have higher cigarette tax rates.
This means that people are buying cigarettes in lower-taxed states legally, and bringing them into nearby higher-taxed states to sell at a lower price with higher profits.
See which New England states have the highest percentage of smuggled cigarettes in the slides below:
Source: Mackinac Center for Public Policy; Tax Foundation.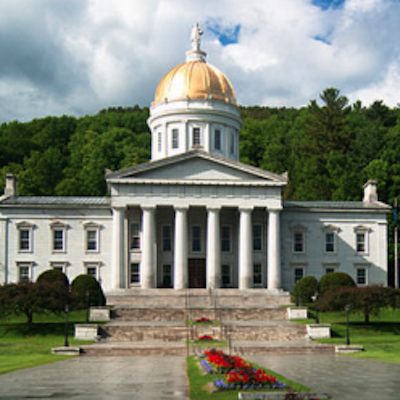 Related Articles
Enjoy this post? Share it with others.