NEW: WPI on the Cutting Edge of Tracking Technology
Wednesday, July 25, 2012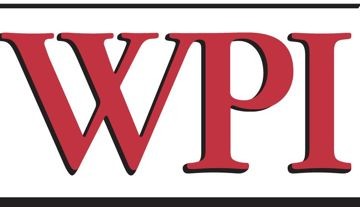 Worcester Polytechnic Institute
will host a workshop on indoor tracking technology for first responders. The workshop will include a first of its kind public demonstration of the Department of Homeland Security's (DHS) first responder location system.
The Seventh Annual Workshop on Precision Indoor Personnel Location and Tracking Technology will run from August 6-7, and include technology demonstrations, working groups, and a session on military and training systems.
Developed in 2006 by WPI's precision location research team, the workshop brings together academics, corporate research and development teams, representatives of different funding agencies, and first responders in the only comprehensive national forum of its kind.
James Duckworth, an associate professor of electrical and computer engineering at WPI, and a member of the conference organizing committee, said that the conference is critical to developing this technology.
"We recognized early on that this was an enormous technical challenge," Duckworth said. "No one group of researchers cold tackle it on its own. Through this annual workshop, we have fostered an engaged and active global community all focused on solving the problem and giving first responders the technology they need to do their jobs with greater safety."
A key aspect of the workshop will be the testing of the DHS's Geospatial Location Accountability and Navigation System for Emergency Responders (GLANSER). The system is designed to help first responders locate and rescue colleagues who become lost, disabled or trapped. The testing, which will be designed and executed by the Worcester Fire Department, will involve two scenarios: a search and rescue mission to locate a lost firefighter and an attempt to help two separated firefighters find one another.
The workshop, which is sponsored by the DHS's Science and Technology Directorate, is focused on technology for tracking first responders. According to the U.S. Fire Administration the second leading cause of fatalities for firefighters in 2011 was becoming lost or trapped in buildings.
WPI's First Responder Safety Research Program was motivated by the deaths of six Worcester firefighters in the December 1999 warehouse fire. It is supported by more than $5 million in funding from the Department of Justice, the DHS, Federal Emergency Management Agency, and others.
You can follow the workshop on Twitter, @WPINews, and join the conversation with #WPIPPL2012.on
Related Articles
Enjoy this post? Share it with others.