NEW: WPI Named Top School for Return on Investment
Tuesday, April 24, 2012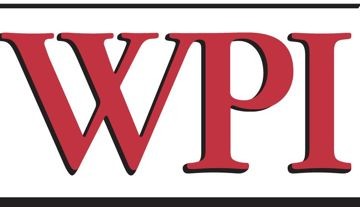 Worcester Polytechnic Institute
is once again one of the top-20 colleges in the nation for highest return on investment (ROI), according to a
recent study
by
Bloomberg BusinessWeek
and
Payscale
.
Payscale.com creates an ROI ranking of colleges that is intended to give students and parents an idea of the "payback" value of a student's undergraduate degree. According to the data, WPI grads can expect a net ROI of $842,900 over a 30-year period. In the three years of the study, WPI has made the list every year, competing against nearly 700 colleges and universities nation wide.
Kristin Tichenor, WPI's senior vice president of enrollment and institutional strategy, believes that the rankings are especially relevant with the constantly rising costs of tuition.
"Families can no longer afford to select colleges based on ambience and amenities," Tichenor said. "The bottom line is that this is a major investment. Students and parents alike want to know about student outcomes after graduation. For WPI, the results are consistently strong."
To calculate a school's ROI, Payscale compared the cost of attending a school with the average amount a graduate of that institution earns. WPI is in elite company on the list with Harvard, Duke, Cornell, MIT and others.
Even before Payscale began this particular study, it was ranking WPI highly. Back in 2008, a Payscale survey reported by Forbes.com ranked WPI ninth in the country for graduates employed for 10 to 20 years. A WPI degree also catches the attention of major companies, as General Electric, National Grid and others actively recruit WPI alumni.
Related Articles
Enjoy this post? Share it with others.