Common Wealth: Who's Hot and Who's Not in Mass Politics?
Friday, October 19, 2012
Every Friday, GoLocalWorcester takes a look at who's rising and falling in the world of Massachusetts politics.
Hot
Elizabeth Warren: The Democrat picked up some meaningful endorsements this week from President Barack Obama, Republican and former FDIC Chairperson Sheila Bair, Veterans and Military Families for Progress and Teamsters Local 170. Warren's campaign also released an ad featuring a Leominster carpenter, and the Senate hopeful was in Worcester on Wednesday and will be in town again on Friday night. Observers have said for months that Central Mass will decide the Massachusetts Senate race, and it seems like the region is finally getting the attention it deserves.
Barack Obama: The President stepped up to the plate in his second debate against Republican challenger Mitt Romney. The town hall format worked to Obama's advantage, and he was able to successfully go on the offensive and attack Romney after playing defense for most of their first meeting. By offering the final answer of the debate, the President was able to use it as a closing statement and bring up his opponent's 47 percent remarks without allowing Romney a chance to respond or defend himself.
Winthrop Handy: The West Boylston Independent's candidacy has made the race for the 14th Worcester District State Representative seat much more interesting. By offering voters a third choice this November, Handy has moved the contest against Democratic incumbent Jim O'Day and Republican challenger Bill McCarthy beyond the typical Red vs. Blue and has made all the candidates up their game. The artist and photographer has brought some novel ideas to the table as well, such as building casinos as the Worcester Regional Airport and converting vacant buildings in the city's downtown are to startup spaces. Regardless of how he fares on Election Day, Handy's run has definitely changed the conversation.
Worcester City Council: Councilors gave an initial thumbs-up to a $400,000 loan order to help Wormtown Brewing relocate its microbrewing operations to the redeveloped Union Station. If the deal goes through, it may mean more local jobs and definitely more local beers. The City also saw its bond rating get a bump up, which is always something to drink to.
Worcester State University: WSU is among the top 50 Public Regional Universities in the Northern Region, according to new rankings from US News & World Report. The school came in at #45 for Public Regional Universities in the North and #133 for both public and private Northern Regional Universities.
Not
Deval Patrick: The Governor took some heat this week for jetting off to campaign for President Obama's reelection effort while two controversies brewed back home in the Bay State. Patrick has defended his travel and maintained that he is fulfilling all of his duties as Governor, but as the number of patients affected by the tainted steroids from New England Compounding Center continues to rise and the state drug lab scandal deepens, any time away is too much for many observers.
Mitt Romney: The former Governor did not seem prepared for the President Obama he met on stage Tuesday night. Romney had several opportunities to pin the President down on his failed energy initiatives and the Libya attack, but he squandered them and allowed Obama to have the last word.
Massachusetts Unemployment: The jobless rate ticked up to 6.5 percent even though the Commonwealth added an estimated 5,100 jobs in September, according to the state's Office of Labor and Workforce Development. The Bay State is still below the national unemployment rate of 7.8 percent, but it's been inching up since July when it was at just 6.1 percent.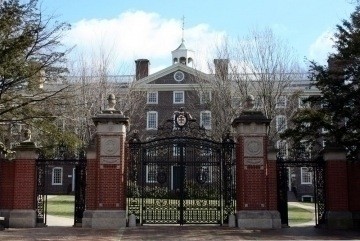 Scott Brown: The Republican Senator erred this week when he suggested that his opponent Elizabeth Warren used paid actors to play the role of family members of asbestos victims in a recent campaign ad. He later apologized, but his campaign stayed on the attack, rolling out a new negative ad on Thursday going after Warren for her legal work representing LTV Steel in a case involving health benefits for retired coal workers.
Related Articles
Enjoy this post? Share it with others.