Rob Horowitz: Two Important Developments on the Climate Front
Tuesday, May 06, 2014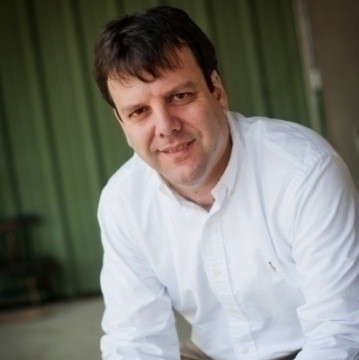 The overwhelming consensus of the world's scientists is that major action to significantly reduce production of greenhouse gases is needed soon if a dangerous rise in global temperature is going to be averted. This view is reflected throughout the recently released draft reports from the Intergovernmental Panel on Climate Change (IPCC).
Given the difficulty of this challenge on a problem that can only be solved through the strong cooperation and at least some measure of economic sacrifice from the world's major carbon emitters, all positive developments are welcome. I call your attention to two recent ones: last week's US Supreme Court decision upholding the EPA's authority to regulate smog that travels across state lines from coal plants and the rapidly dropping cost of renewable energy.
The role of the Supreme Court
Last week's US Supreme Court decision paves the way for a continuation of the Obama Administration's robust use of executive authority in taking action on climate change. Reducing carbon emissions from coal plants—by far the nation's number one source of greenhouse gas—is at the center of this effort. Taken together, the series of executive actions put forward by President Obama is giving the United States new found international credibility on climate, reinforcing Secretary of State John Kerrey's active and vocal diplomacy in advance of scheduled new negotiations to reach an international climate change agreement in 2015. With any meaningful progress on taking action on climate change stalled in Congress, continued strong executive action remains a must.
More specifically, the Supreme Court upheld the Environmental Protection Authority's (EPA) power to regulate coal plant emissions that create smog, which then travels across state lines to pollute the air of non-coal producing states, and they did so by a 6-to-2 vote. As the New York Times reported, this is a strong signal, according to legal experts, that the "sweeping new regulations" to reduce greenhouse gases produced by coal plants that EPA plans to issue in June are likely to withstand legal challenge. (For Rhode Island and Massachusetts, this decision brings the added benefit of significantly reducing air pollution as wind patterns consistently bring this smog generated mainly by power plants in the Midwest and Appalachian states eastward.)
Carbon-free renewable energy
An even more consequential positive development as noted by one of the IPCC draft reports is the rapidly reducing cost of carbon-free renewable energy and the stepped-up increase in production. Reducing emissions of greenhouse gases in the 40% to 70% range over the next 30 years or so as deemed essential by the IPCC will require a vastly stepped-up use of renewable energy sources, such as solar and wind, and even nuclear, along with greatly increased energy conservation.
The new draft IPCC report asserts that over the past several years," Many [renewable energy] technologies have demonstrated substantial performance improvements and cost reductions, and a growing number of [renewable energy] technologies have achieved a level of maturity to enable deployment at significant scale…Regarding electricity generation alone, [renewable energy] accounted for just over half of the new electricity generating capacity added globally in 2012, led by growth in wind, hydro and solar power."
Just as importantly, the IPCC now estimates that the cost in annual economic growth of making the transition to a mainly renewable energy sources, non-carbon polluting green energy system, would be a modest .06%. This new cost estimate is far below previous ones, reflecting the rapid drop in the cost of renewable energy.
These positive developments point the way towards substantial progress on climate change. Of course, much more must be accomplished to put us on the right path. Still, there is a basis for optimism and hope that with United States leadership this tough problem can be solved and the potentially disastrous rise in global temperatures will be limited.
Rob Horowitz is a strategic and communications consultant who provides general consulting, public relations, direct mail services and polling for national and state issue organizations, various non-profits and elected officials and candidates. He is an Adjunct Professor of Political Science at the University of Rhode Island.
---
Related Slideshow: New England's Strangest Laws
Related Articles
Enjoy this post? Share it with others.