Tim Cahill: The Amazing Race
Tuesday, October 16, 2012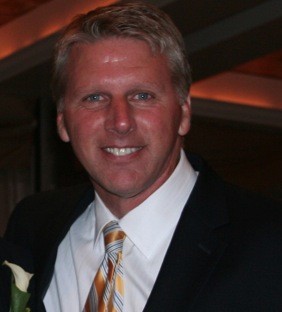 Is this presidential campaign wearing you down? After more than two years, over a billion dollars in spending on negative television ads, two spectacularly boring conventions, and more debates than rerun episodes of "Friends," we still have more than twenty days to go until the polls officially close on November 6th.
With the second debate between Romney and Obama scheduled to commence in just a few hours, have we reached the saturation point yet? I told you a couple of weeks ago how the intensity of the campaign and the incessant media analysis by the various and numerous political talking heads got me to cancel my cable and wean myself off Fox, CNN and MSNBC. Now I am suggesting something even more radical. This race needs more than to finish with two presidential debates, surrounded by an incessant number of staged campaign rallies with the correct demographic audience standing behind the candidates to create just the right "photo op" for the nightly network news programs.Forget Jim Lehrer, Candy Crowley and Bob Schieffer. What this race needs is Phil Keoghan!
In order to bring this presidential race to its appropriate conclusion, we need reality television's most honored and exciting show, "The Amazing Race," to create the inaugural presidential version. Just two teams for the ultimate prize: control of the free world and four years worth of unlimited free travel on Air Force 1. Can you imagine the thrill and excitement of watching Obama and Biden hopping on a rickshaw in Agra trying to find their way to the Taj Mahal in order to get the next clue? Or Romney and Ryan asking Tokyo commuters for directions to the Asakura Shrine where they receive a "detour?" It is the perfect way to end this crazy campaign. No more questions about the unemployment rate in Scranton, or sequestration, or who's your favorite child ( you know that someone will eventually ask that of the candidates).
Simply a race to the final "Pit Stop" for a chance to spend the next four years in the West Wing trying desperately to turn the economy around and keep Iran from obtaining a nuclear bomb. What better way to find out which of the two teams, Obama-Biden or Romney-Ryan, has what it takes to stand up to Putin and the Chinese than by sending them to Moscow in a race to see who can get to Lenin's Tomb first, or to Beijing to see if either team can find out where disgraced former party member Bo Xilai is being held.
The best part of finishing the presidential campaign this way would be to see how the teams themselves react under real pressure and extremely close quarters without briefing papers, cell phones, GPS, David Axelrod or Eric Fehrnstrom to tell them where to go and what to say. Who would not want to see Barack Obama yelling at poor Joe Biden after he gave a cab driver in Istanbul the wrong directions? Or Paul Ryan trying to beat Mitt Romney to the punch as they both did algorithmic calculations in their heads to determine whether they should choose "ice blocks" or "fish in a barrel."
It might even be worth getting cable back just to listen to Sean Hannity complain to Dick Morris and Pat Caddell that the Republicans are getting more difficult "detours and road blocks" than their Democratic counterparts. They would certainly whine about how the mainstream media is all for Obama if the race landed in Indonesia instead of France. Chris Matthews would righteously blame former president George Bush, British Prime Minister David Cameron and the lack of proper financial regulations for the fact that Obama and Biden got lost in Piccadilly Circus on their way to Convent Garden to find their next clue.
This is absolutely the best way to end this madness. In the beginning, candidates would not lower themselves to the indignity of campaigning for the presidency. From there it went to the occasional statement from the front porch of the candidates' home until the middle half of the last century when state primaries started to be contested. Today, the campaigns for the next election begin before the current one has even ended (see Chis Christie and Marco Rubio's speeches at Republican Party's convention in Tampa).
By replacing the presidential race with "The Amazing Race," we can put an end to the current spectacle and replace it with something entirely new and different. Besides, be honest, wouldn't you rather watch New Zealander Phil Keoghan and the gang from Jerry Bruckheimer Productions produce the ultimate "Philimination," or watch Candy Crowley ask each of the candidates tonight what their favorite color is and if they enjoy long walks on the beach.
Related Articles
Enjoy this post? Share it with others.