Where Will You WOO? - Week of June 15, 2017
Thursday, June 15, 2017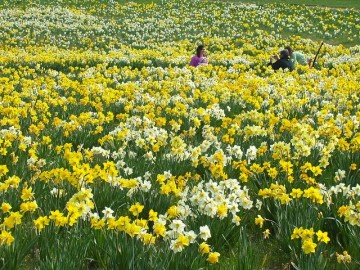 Where will you WOO during the week of June 15?
Thursday, June 15
Big River: The Adventures of Huckleberry Finn
7:30 PM-10:00 PM
Old Sturbridge Village
1 Old Sturbridge Village Road
Sturbridge, MA 01566
This summer, Brian Clowdus, acclaimed director of the sold-out The Sleepy Hollow Experience, joins forces with Old Sturbridge Village to bring Mark Twains timeless tale of Huckleberry Finn to the shores of the Quinebaug River in this epic outdoor musical production.

The Tony Award-winning musical Big River will sweep audiences down the mighty Mississippi as the irrepressible Huck Finn helps his friend Jim, a runaway slave, escape to freedom at the mouth of the Ohio River. Their adventures along the way are hilarious, suspenseful and heartwarming, bringing to life your favorite characters from the novel, The Widow Douglas and her stern sister, Miss Watson; the uproarious King and Duke, who may or may not be as harmless as they seem; Huck's partner in crime, Tom Sawyer, and their rowdy gang of pals; Huck's drunken father, the sinister Pap Finn; the lovely Mary Jane Wilkes and her trusting family.

Propelled by an award-winning score from Roger Miller, the king of country music, this jaunty journey provides a brilliantly theatrical celebration of pure Americana.

Big River is presented through special arrangement with R & H Theatricals.
Friday, June 16
Veterans Inc. 12th Annual Stand Down
9:00 AM-4:00 PM
Veterans Inc.
69 Grove Street
Worcester, MA 01605
FREE FOR VETERANS
Friday, June 16th, 2017 - 9AM to 4PM
69 Grove St. Worcester, MA 01605
Open to homeless and in-need veterans & their families
Bring DD-214 or VA card as proof of veterans status
FREE ITEMS
CLOTHING
FOOD
REFRESHMENTS
HAIRCUTS
PERSONAL CARE ITEMS
AND MUCH MORE!

FREE SERVICES
CAREER FAIR
COUNSELING & SUBSTANCE ABUSE REFERRALS
EMPLOYMENT & TRAINING
HEALTH & WELLNESS SERVICES
HOUSING RESOURCES
LEGAL SERVICES

To sponsor the 2017 event,
please contact (508) 791-1213 ext. 1162 or [email protected]
Saturday, June 17
Learn to Use the Potter's Wheel
1:00 PM-4:00 PM
Worcester Center for Crafts
Wheelthrowing Studio
25 Sagamore Road
Worcester, MA 01605
Use the potter's wheel to throw pots, and bowls, and have fun while learning. You will be taught the basics of throwing, practice on the wheel under the instructor's guidance, and decorate and fire your successful "first works". *Limited to 10 students
Sunday, June 18
Sunday Afternoon Tour
2:00 PM-3:30 PM
Tower Hill Botanic Garden
11 French Drive
Boylston, MA 01505
Meet at the Master Plan in the Morgan Reception Gateway.

Enjoy a guided tour of this magnificent garden, with seasonal highlights such as blooming of the Spring Gardens. Learn about the history of the Worcester County Horticultural Society that owns and operates Tower Hill Botanic Garden and about the Gardens future goals.
Monday, June 19
STICKWORK: Just Off the Beaten Track
9:00 AM-6:00 PM
Arts Transcending Borders at College of the Holy Cross
Linden Lane Lawn (Main Campus Entrance)
1 College St.
Worcester, MA 01610
In September 2016, Arts Transcending Borders (ATB), in association with the Cantor Art Gallery, Environmental Studies Program and the Department of Visual Arts, hosted environmental artist Patrick Dougherty as Fall 16 artist-in-residence at the College of the Holy Cross. For the past 30 years, Dougherty has combined elemental building techniques and a deep knowledge of nature to create his organic sculptures. As part of his residency, Dougherty created "Just Off the Beaten Track" with the help of over three hundred volunteers on the lawn by Linden Lane.
Norway maple and gray birch trees used in this installation were sourced responsibly from areas designated for clearing to create wildlife openings at Crow Hill and Cascades West conservation sites managed by the Greater Worcester Land Trust.

Arts Transcending Borders is supported by a grant from The Andrew W. Mellon Foundation.
Tuesday, June 20
Introduction to Finding Grants
1:00 PM-2:30 PM
Worcester Public Library
3rd Floor Computer Lab
3 Salem Square
Worcester, MA 01608
There are many considerations to be made when seeking funding to support your non-profit organization. This workshop will provide an overview of the grant seeking process as outlined by the Foundation Center and will provide a look at how to use the Foundation Directory online database.

Register online at mywpl.org or call 508-799-1655 ext. 3 for more information.
Wednesday, June 21
Make Music Day Worcester
10:00 AM-8:00 PM
Worcester Common Oval
455 Main Street
Worcester, MA 01608
Make Music Day is an annual free, outdoor day of music held on the summer solstice, June 21.

Completely different from a typical music festival, Make Music Day is open to anyone who wants to take part. Every kind of musician young and old, amateur and professional, of every musical persuasion will perform in city parks and other venues all over Worcester to share their music with friends, neighbors, and strangers. Interactive programs, music lessons, and jam sessions will also be held to allow even the novice to participate in making music. All of it is free and open to the public.

Make Music Worcester invites all members of the Worcester community to join in the celebration of live music by performing, hosting musical acts, and attending the free concerts and programs. Please check out our website and sign up to perform on June 21.
---
Related Slideshow: 25 Things to Look Forward to in New England This Summer - 2018
Related Articles
Enjoy this post? Share it with others.