Where Will You WOO? - Week of March 2, 2017
Thursday, March 02, 2017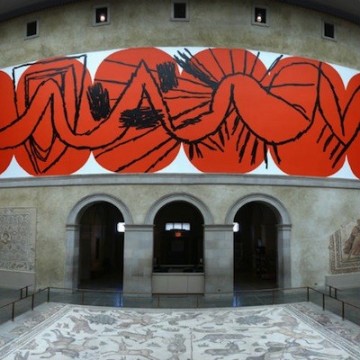 Where will you WOO during the week of March 2?
Thursday March 2
Form and Function: Reflecting Nature in Sculpture
12:30 PM-11:00 PM.
Mass Audubon: Broad Meadow Brook Conservation Center and Wildlife Sanctuary
414 Massasoit Road
Worcester, MA 01604
Form follows function in nature: a woodpeckers skull is uniquely shaped and constructed to withstand hammering. In this sculpture class, we will study how animals are put together and apply what we learn in constructing our own critters. Possible material for sculpture includes clay, papier-mâché, wire, mixed media, and found materials. Students will learn foundational techniques to build and to express themselves with unique 3D forms. For more information and to register, call 508.753.6087.
Cost: $60 Child members, $75 Child nonmembers
Friday, March 3
Make & Take Crafts
4:00 PM-5:00 PM
Worcester Public Library children's program room
3 Salem Square
Worcester, MA 01608
Drop-in for weekly "make and take" crafts! Scheduled projects include stained glass jars, shrink plastic art, St. Paddy's cookie decorating, recycled bird feeders, rock painting, and pocket poems.

Ages 7-12.
Cost: free
Saturday, March 4
Micro, Macro
10:00 AM -11:30 AM
Tower Hill Botanic Garden
11 French Drive
Boylston, MA 01505

Instructor: Suzanne Hauerstein
Using microscopes students will study small objects and create large scale paintings.
Ages 10+
Pre-registration required, max 12
Fee includes all materials and is per child
Cost: Member: $20, Nonmember: $30 includes cost of admission for child
Sunday, March 5
Sunday Public Tour
1:00 PM-2:00 PM
Worcester Art Museum
55 Salisbury Street
Worcester, MA 01609
Join one of our talented Museum docents for an overview of the Museum collection. Free with Museum admission. Tour begins in the Lancaster Welcome Center.
Cost: Free with Museum admission.
Monday, March 6
Beechwood Hotel Sunday Brunch
10:30 AM-2:00 PM
Beechwood Hotel
363 Plantation Street, Worcester, MA
$27.95 for Adults, $12.50 for Children 5-12, Children under 5 are free
Tuesday, March 7
Exhibition: Bandits and Heroes
10:00 AM-5:00 PM
Worcester Center for Crafts
25 Sagamore Road
Worcester, MA 01605
Discover the hidden science stories all around us at the EcoTarium's newest, hands-on interactive exhibit! The middle level of the museum has been transformed for this 2,500 square foot exhibit featuring live animals, interactive components, and natural history specimens, to give children and families the opportunity to experiment, engineer, and observe the science that is happening on our streets and in our neighborhoods.
Wednesday, March 8
Just Desserts" by Leslie Graff
12:00 PM-4:00 PM
Hanover Theatre for the Performing Arts
2 Southbridge St.
Worcester, MA 01608
Arts Worcester presents "Just Desserts" by Leslie Graff. This exhibition is on view March 1 - June 28, 2017. After the opening, the gallery is by appointment only. Please call or e-mail the gallery to make an appointment.
Cost: Free
---
Related Slideshow: 25 Things You Must Do in New England This Winter - 2017
Related Articles
Enjoy this post? Share it with others.