Sen. Warren Demands Answers About Collapse of Education Corporation of America
Friday, December 28, 2018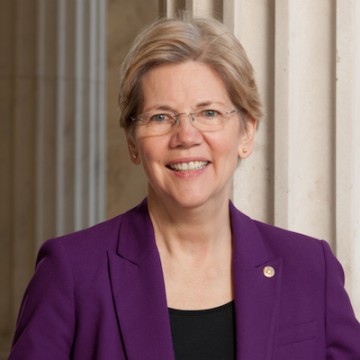 U.S. Senator Elizabeth Warren, along with House Oversight Committee Member Elijah Cummings, and Representative Suzanne Bonamici opened an investigation into the sudden collapse of the for-profit college chain Education Corporation of America (ECA).
In a letter, the group is demanding information from ECA and the Accrediting Council for Independent Colleges and Schools (ACICS) after ECA provided no warnings to students about the collapse.
"The educational pursuits and financial well-being of countless students have been disrupted and put at risk, while massive costs have been incurred by American taxpayers," the group wrote in their letter to ECA.
Senator Warren and her colleagues asked that ECA, ACICS, and the Department respond by January 21, 2019.
"The Department has an urgent responsibility to help the students it failed to protect and to provide these students with clear, helpful, and actionable guidance regarding their options, including their eligibility for closed school loan discharges, borrower defense claims and discharges, and their options for completing their education," the senators wrote
ECA Collapse
On December 5, 2018, the ECA announced that it would immediately close nearly 70 of its campuses, including the campuses of Brightwood Career Institute, Brightwood College, Ecotech Institute, Golf Academy of America, and Virginia College.
This closure displaced more than 18,000 students, many of whom, took out thousands of dollars in student loans to attend its programs.
According to Veterans Affairs Department data, this closure will impact nearly 4,000 student veterans who had been using their GI Bill funds at an ECA campus.
In their letter to ECA, Warren, Cummings, and Bonamici detailed ECA's history of financial instability and demanded a full accounting of events leading up to its collapse.
The group also expressed concern about whether ECA appropriately warned students and regulators about the company's precarious financial standing as it teetered on the brink of collapse, and asked ECA a series of questions to better understand what ECA knew in advance of this collapse, and when company executives knew it.
Related Articles
Enjoy this post? Share it with others.