Tim Cahill: A Tale of Two Massachusetts Tech Companies
Tuesday, May 22, 2012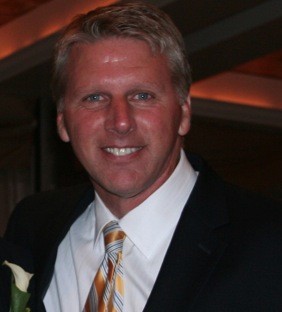 It was an interesting week for technology entrepreneurs who got their start here in Massachusetts. First there was Mark Zuckerberg of
Facebook
fame and the much hyped IPO of his company. Then there was Curt Schilling and the near-default of his video company,
38 Studios
. As Mark was soaring this week with the culmination of his Facebook public offering, Curt was crashing back to earth with the very public acknowledgement that his company could not make payment on his loan to the state of Rhode Island.
It was a mere eight years earlier, in 2004, when their trajectories were much different. Both were making a name for themselves here in Massachusetts within miles of each other. Back then it was Curt Schilling who was both famous and wealthy, garnering headlines across the country for what he was about to accomplish. It had to do with pitching the Red Sox to victory over the Yankees and a "bloody sock."
Mark Zuckerberg, on the other hand, was attending Harvard in relative obscurity, just across the river from Fenway Park, in Cambridge. He and some fellow students were experimenting with creating an online version of Harvard's student handbook called "Facemash," a website for rating the attractiveness of Harvard students.
I was watching Curt and his teammates' remarkable achievements just this week on ESPN's 30 for 30, "Four Days in October." It's an amazing movie that brings back memories of that unforgettable experience when the Boston Red Sox stormed back from an 0-3 deficit to stun the then, "evil empire," and win the American League pennant. The dramatic high point of the movie revolves around Curt pitching Game 6 after having surgery performed on his ankle earlier that day.
I got goosebumps all over again just watching him gut through seven innings, holding the Yankees to just one run. In my mind, and the minds of fellow New Englanders, Curt Schilling was a God, who would never pay for another drink in this town again. Therefore it was more than a little jarring to see the same man, hustling through a phalanx of news cameras and photographers, looking older and heavier, as he retreated from a meeting with Rhode Island's governor, Lincoln Chafee.
The man who stared down the vaunted New York Yankees in front of 55,000 hostile fans, on one good leg, just eight years ago was now being vilified and cursed by the same audience here in New England that once cheered for him. Why did things go so wrong for one man and so right for the other?
The answer, I believe, is the way someone builds a company often determines that company's success. Zuckerberg built Facebook not simply to make money, but instead to change and improve the way people all around the world share their lives with their friends. And when he realized that he could monetize his creation, he focused on getting investments from the private sector.
Schilling, on the other hand, was developing fantasy games whose markets consisted mainly of teenage boys who stayed up all night playing super-hero on their computers in make-believe worlds. A very lucrative market niche, but hardly one that would change the world and get private venture capitalists excited enough to invest. So instead he got gullible, star-struck government officials to pony up the investments with taxpayer dollars.
Americans celebrate entrepreneurs who are self-made and willing to risk everything to make their creations, ideas or products successful. But those same Americans become jaded when those entrepreneurs rely on taxpayers for their funding, whether it's video games or windmills or solar energy. Curt Schilling went from victorious hero here to scorned goat not because his business failed, but because people feel that he used his exalted status to get something from taxpayers that a regular person could never get.
The danger is that as we move farther and farther away from a true market based economy, there will more stories like 38 Studios and less like Facebook. The more governments, whether they be state or federal, get in the business of playing venture capitalist, the less likely it is that some future, son of a dentist will create untold wealth and opportunity for so many, "like" Facebook did on Friday.
Related Articles
Enjoy this post? Share it with others.