Tim Cahill: Why Sen. Rob Portman Should be Romney's Running Mate
Tuesday, July 17, 2012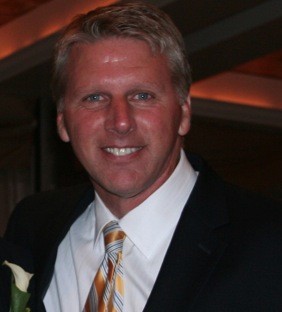 You can tell when the political news cycle is slow. Everyone becomes an expert as to who Mitt Romney should choose for his vice-presidential running mate. In last week's Boston Herald, no fewer than three different columnists suggested why Mitt would be making a terrible mistake not to choose any one of their four choices: Condoleezza Rice, Chris Christie, Kelly Ayotte or Marco Rubio. Go anywhere else, went the narrative, and Romney would be sure to lose, especially if he went safe by choosing "another boring white guy".
Well, I will go on record and say, "Mitt, if you want to win the presidency, pick the "boring white guy" from Ohio, Senator Rob Portman. Those who cover political campaigns (and have never run in any) always argue for the bold choice. That someone should be controversial, outside the box, unconventional, fresh, ethnic, female, black, yellow or gay. The conventional wisdom says stay away from boring, dependable, straight, capable, middle-age, male and white.
Remember how Walter Mondale's campaign in 1984 caught fire after choosing Geraldine Ferraro as his running mate? How about former president John Kerry and his vice-president John Edwards? And then there is our current vice president Sarah Palin? These three examples of what could have happened but didn't are why Mitt Romney should ignore the unsolicited advice (except from me) and go for "plain vanilla" and Ohio.
So what does Rob Portman have to offer Mitt Romney, the Republican Party and the people of the United States to make him the best choice? He is experienced and capable of being president if something happens to Romney. Sarah Palin was never able to convince the American people that she was ready to step in if tragedy struck John McCain. Portman served seven terms in Congress representing the southern tier of Ohio and is in the middle of his first term as Senator. He also served in the administrations of two presidents.
From a conservative perspective, he follows the orthodoxy of the Republican Party. He is a strong supporter of the Second Amendment and opposes abortion. He claims that his proudest moment in Congress was passing a balanced budget and welfare reform. He also cast a deciding vote in favor of NAFTA.
Rob Portman also comes from a family that ran a small business. His father started Portman Equipment Company, beginning with only five employees. The company eventually grew to 300, and according to the Weekly Standard, he "developed a political philosophy grounded in entrepreneurship."
The NY Times once described Portman as "one of the few Republicans who regularly formed alliances with important Democrats to get legislation enacted." That quote may not help sell "Tea Party activists" on his candidacy, but it will help Romney with independent voters, who after all, will decide who occupies the White House for the next four years.
Mitt Romney will need someone from inside the beltway who has had success working with Democrats if he is going to be able to convince independent voters that he can break the gridlock that is halting economic recovery and growth. One of his biggest failures as Governor of Massachusetts was that he was clueless as to how the system functioned. In order to change something you first must understand how it works. Portman not only gives him an insider's knowledge but will also bring with him relationships built over twenty years.
Lastly, Romney will not win the election without winning Ohio. The state has been with the winner in every election except one, since 1944. Portman may not be able to carry the state, but he gives the ticket its best chance. If John Kerry had "gone bland" and picked Dick Gephardt as his running mate in 2004, instead of John Edwards, he would have won either Ohio or Missouri, and the White House.
So I hate to break the bad news to the political prognosticators who are hoping for a game changer. If Romney is smart, and I know he is, he will reject the call for him to skip the "Plain Portman Vanilla" ice cream and instead go with "Rocky Rice Road" or "Cherry Christie Garcia." They taste good to the pundits in July, but they may give the voters indigestion come November.
Related Articles
Enjoy this post? Share it with others.